De altijd bruisende stad Phnom Penh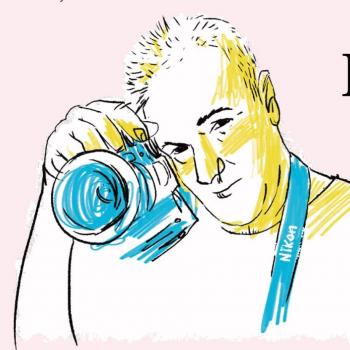 Als professioneel fotograaf en fotogids die in Phnom Penh woont, blijf ik gefascineerd door de levendigheid van de straten vlak voor zonsondergang. Mensen die thuis gebracht worden op een "riksja" of "cyclo" zoals ze hier genoemd worden, vaders die de hele familie meenemen voor afhaalmaaltijden met gegrilde kip op motoren. Iedereen rijdt op motoren. Veiligheid of het dragen van een helm? Waar heb je het over?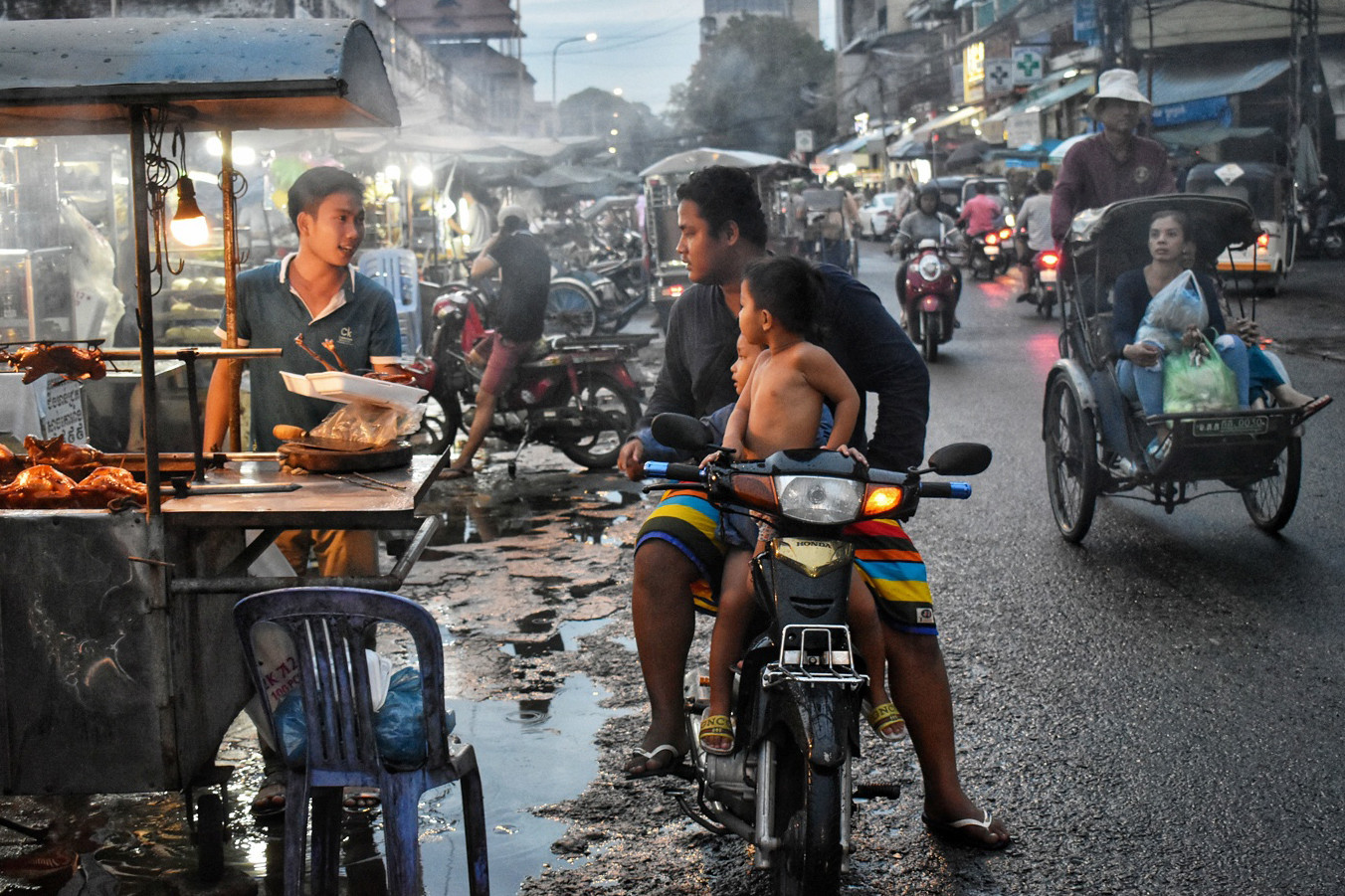 Als ik de kans krijg, maak ik 's avonds een fotowandeling. Stel je voor dat je er bent na een moessonregen. De geur en de hitte en de aanhoudende rook boven de eetstalletjes.
Lokale voedselmarkt in Phnom Penh
Maar het meest interessante en fascinerende voor mij is dat ze niet naar McDonalds gaan, ze eten het lokale voedsel vers van de dag, gemaakt en gekookt op de markt. Het is rechtstreeks van de boerderij en ik kan je vertellen, het is erg lekker. Als ik deze maand naar Amsterdam ga voor wat fotoshoots, dan is het misschien wel hetgene wat ik het meest zal missen. Rondlopen in de buurt van de pure locals van Phnom Penh.