42 succesvolle schoolverlaters die de wereld hebben veranderd
Dat de succesvolle Steve Jobs, Bill Gates, Richard Branson en Mark Zuckerberg vroege schoolverlaters zijn dat weten de meeste mensen wel. Het waren in hun tijd de rebellen die geloofden dat ze de wereld konden veranderen. Een opleiding was nutteloze tijdverspilling die hun van hun echte droom weerhield.
Als je de oprichters van de huidige top ondernemingen ter wereld onderzoekt, blijkt dat zakelijk succes niets te maken heeft met een opleiding - of ons huidige onderwijssysteem. De lijst met succesvolle ondernemers zonder een opleiding is zelfs zo groot dat je bijna kunt stellen dat ons onderwijssysteem tegenwerkt om zakelijk succesvol te worden.
Ook op het gebied van muziek, acteren, schrijven, mode, wetenschap en zelfs het Amerikaanse presidentschap hoeft een opleiding geen rol te spelen. Zie hieronder een willekeurige lijst met 42 bekende namen die hun opleiding niet hebben afgerond. Lees ook hoe zij zich in hun eigen quotes uitdrukken hoe ze over educatie denken.
Succesvolle ondernemers die voortijdig hun opleiding beëindigden
1. Steve Jobs - Apple - stopte na 6 maanden op het Reed College en begon in zijn garage Apple Computers.
The minute I dropped out I could stop taking the required classes that didn't interest me, and begin dropping in on the ones that looked interesting.
2. Bill Gates - Microsoft - stopte na 2 jaar op de Harvard University. Hij kreeg wel na 30 jaar alsnog zijn universiteitsdiploma uitgereikt.
I don't know' has become 'I don't know yet'.
3. Richard Branson - Virgin - Stopte op 16 jarige leeftijd met zijn middelbare school om een studentenblad op te richten. Opmerkelijk is dat hij dyslectisch was.
Education doesn't just take place in stuffy classrooms and university buildings, it can happen everywhere, every day to every person.
4. Mark Zuckerberg - Facebook - stopte na 2 jaar op Harvard. Net als Bill Gates ontving ook hij na 13 jaar alsnog zijn eredocteraal.
Move fast and break things. Unless you are breaking stuff, you are not moving fast enough.
5. John D. Rockefeller - stopte met zijn opleiding aan de Cleveland's Central High School.
Don't be afraid to give up the good to go for the great.
6. Walt Disney - Mickey Mouse - stopte met zijn opleiding aan de McKinley High School in Chicago toen hij 16 was. Pas na de derde korte film over Mickey Mouse werd de cartoon een succes.
If you can dream it, you can do it. All our dreams can come true, if we have the courage to pursue them.
Verbeter jouw kwaliteit van leven met de hulp van een life coach
Vraag coaching of advies via live videobellen
24/7 beschikbaar in 130 landen
Betaal per minuut en de eerste minuut is altijd gratis.
7. Michael Dell - Dell - stopte op zijn 19de met zijn opleiding aan de Universiteit van Texas.
There's always an opportunity to make a difference.
8. David Karp - Tumblr - stopte op zijn 15de met zijn opleiding aan de prestigieuze Bronx High School of Science.
Good products are built by people who want to use it themselves.
9. Joe Lewis - Tavistock Banqueting - stopte met zijn opleiding toen hij 15 was en is nu meer dan 5 miljard waard.
We can afford almost any mistake once.
10. David H. Murdock - zakenman en filantroop - stopte met zijn opleiding, ging bij een benzinepompstation werken en is nu meer dan 3 miljard waard.
Success isn't something you achieve by accident, but rather by design.
11. Ray Kroc - McDonalds - stopte met zijn opleiding als tiener omdat hij geen geduld meer had voor school en ging als verkoper werken.
Luck is a dividend of sweat. The more you sweat, the luckier you get.
12. Evan Williams - Co-founder Twitter - stopte na drie semesters met zijn opleiding aan de Universiteit van Nebraska om freelance programmeur te worden bij HP.
My life has been a series of well-orchestrated accidents; I've always suffered from hallucinogenic optimism.
13. Julian Assange - WikiLeaks - stopte op zijn 19de met zijn opleiding aan de Universiteit van Melbourne.
To keep a person ignorant is to place them in a cage.
14. Larry Ellison - Oracle - stopte met zijn opleiding aan de Universiteit van Chicago waar hij onder dwang van zijn ouders dokter had moeten worden. Hij is meer dan 55 miljard waard.
When you innovate, you've got to be prepared for everyone telling you you're nuts.
15. Jan Koum - WhatsApp - stopte vlak voordat hij examen moest doen.
I want to do one thing and do it well.
16. Ralph Lauren - Ralph Lauren Corp - stopte na twee jaar met zijn opleiding aan het Baruch College.
A lot of hard work is hidden behind nice things.
17. Henry Ford - Ford Motor Company - heeft nooit op school gezeten.
Anyone who stops learning is old, whether at twenty or eighty. Anyone who keeps learning stays young.
18. Fredrick Henry Royce - co-founder of Rolls-Royce - stopte met zijn middelbare school.
Take the best that exists and make it better.
19. Charles Culpeper - Coca Cola - stopte met zijn middelbare school.
For God's sake build not your faith upon Tradition, 'tis as rotten as a rotten Post.
20. David Geffen - DreamWorks SKG - heeft nooit zijn opleiding afgemaakt, maar vertelde dat wel aan iedereen.
Anybody who thinks money will make you happy, hasn't got money.
21. Barry Charles Diller - Fox Broadcasting Company - stopte na 1 jaar zijn opleiding aan de Universiteit van California.
I've always said that I believe deeply in creative conflict, and that means passionately arguing–whatever your thoughts are, whatever the point is.
22. David Ogilvy - Ogilvy - werd weggestuurd van de Oxford Universiteit toen hij 20 was.
The best ideas come as jokes. Make your thinking as funny as possible.
23. George Eastman - Kodak - stopte op zijn dertiende met de middelbare school.
The progress of the world depends almost entirely upon education.
24. Jerry Yang - co-founder van Yahoo - stopte met zijn PhD
Without rain, there is no life.
25. Joyce C. Hall - Hallmark - ging niet naar een opleiding en begon met kaarten te verkopen toen hij 18 was.
Time is everything. Anything you want, anything you accomplish - pleasure, success, fortune - is measured in time.
26. Shawn Fanning - Napster - stopte met zijn opleiding toen hij 19 was.
That's why I ended up leaving school - because it required so much time, and it was such an excellent idea. I figured I would regret not going full force with this idea. It seemed we could make something of it.
27. Colonel Harland David Sanders - KFC - begon met werken toen hij 10 was.
I've only had two rules: Do all you can and do it the best you can.
28. Anton Herman Gerard "Anthony" Fokker - Fokker - heeft zijn middelbare school niet afgemaakt.
There is only one cause of unhappiness: the false beliefs you have in your head, beliefs so widespread, so commonly held, that it never occurs to you to question them.
29. Matt Mullenweg - WordPress - stopte zijn opleiding aan de Universiteit van Houston toen hij 20 was.
If you want to be good at something, you really have to work at it every single day.
30. Edwin Land - Co-founder Polaroid - stopte met zijn opleiding om later meer dan 500 patenten op zijn naam te zetten en instant photography uit te vinden.
It's not that we need new ideas, but we need to stop having old ideas.
31. Ingvar Kamprad - IKEA - stopte met zijn opleiding toen hij 17 was.
Only those who are asleep make no mistakes.
Succesvolle schrijvers, acteurs en regisseurs die voortijdig hun opleiding beëindigden
32. Steven Spielberg - Bekend van E.T en Jurassic Park - stopte met zijn opleiding aan de universiteit van Californië. Na 37 jaar leverde hij een scriptie in en studeerde alsnog af.
You shouldn't dream your film, you should make it!
33. Joanne Rowling - Werd bijstandsmoeder en schreef 5 jaar aan Harry Potter
It is our choices... that show what we truly are, far more than our abilities.
34. Tom Hanks - Forrest Gump en Cast Away - stopte met zijn studie drama aan de California State University te Sacramento.
I've made over 20 movies, and 5 of them are good.
35. Quentin Tarantino - Pulp Fiction, Inglourious Basterds and Django Unchained - stopte op zijn 16e met de middelbare school.
When people ask me if I went to film school I tell them, 'no, I went to films'.
36. Aretha Franklin - Respect & Think - stopte op 15 jarige leeftijd om voor haar eerste kind te zorgen.
Sometimes, what you're looking for is already there.
37. Oprah Winfrey - Talk show host, actrice, producer en filantroop - heeft nooit een opleiding gedaan.
The biggest adventure you can ever take is to live the life of your dreams.
Historische Amerikaanse personen die voortijdig hun opleiding beëindigden
38. Benjamin Franklin - Founding Fathers of the United States - Co-auteur van de amerikaanse onafhankelijkheidsverklaring en de grondwet - ging naar school tot zijn tiende jaar om bij zijn broer te gaan werken als drukker. Hij is ook de uitvinder van bliksemafleiders.
Either write something worth reading or do something worth writing.
39. Abraham Lincoln - U.S. president - stopte na 1 jaar opleiding om zichzelf trigonometrie te leren.
Be sure you put your feet in the right place, then stand firm.
40. Andrew Jackson - U.S. president - heeft geen opleiding gevolgd, maar begon op zijn 35ste door zelfstudie aan een opleiding tot advocaat.
I've got big shoes to fill. This is my chance to do something. I have to seize the moment.
41. Orville and Wilbur Wright hebben nooit een opleiding gehad.
If we all worked on the assumption that what is accepted as true is really true, there would be little hope of advance.
42. Albert Einstein - E=MC2 - stopte met school toen hij 15 was
Two things are infinite: the universe and human stupidity; and I'm not sure about the universe.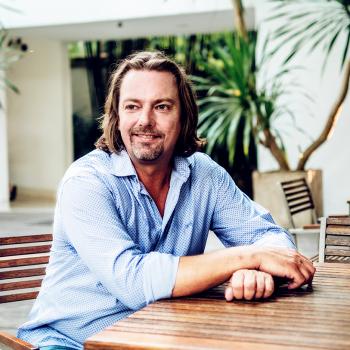 Ben Steenstra
06-06-2019 lees in 9 min
Gerelateerde artikelen
Laat meer zien
71 beschikbare business coaches en mentoren
Glenn van den Bosch

Photographer, editor, writer & entrepeneur

US$ 0,30 pm

Wassili Zafiris

Coaching, Training

US$ 3,82 pm

Fabian Aardoom

Serial entrepreneur

US$ 2,37 pm

Karel Smeets

Entrepreneur, brandmanager

US$ 1,17 pm

Lex Ouburg

Serial entrepreneur

US$ 0,59 pm

Merijn Kegel

Serial Entrepreneur

US$ 6,90 pm
Laat meer zien