Want to get in contact with Pouya?
Just try it. You'll receive €5,- try out credits.
And the first minute is always free.
Pouya Alikhani
Studying biomedicine
I'm the ONE who enjoys interacting, teaching and learning
Pouya is available now
donwload the app to call now
My areas of expertise
Local guide: #Madrid
Music: #Iranian drum (Tombak)) #Tombak
Language: #english #Farsi
Personal coaching: #climbing #rock climbing #bouldering #lead climbing
Arts & crafts: #Photography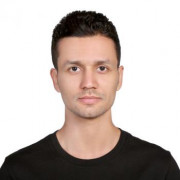 offline
$ 7.14 per hour
Pouya Alikhani
Studying biomedicine
Madrid, Spain
Local time:
Pouya is available now
my availability
| | | | | |
| --- | --- | --- | --- | --- |
| Every day | 17:30 | - | 22:30 | (UTC+1) |
video_hd

video_4k

connection_3g

connection_4g
About me
More than 10 years of experience in sport climbing has brought me the opportunity to teach, set routes and refer. If you are a beginner or a climber with years of experience who needs to push their limits, I am the one you're looking for.

I am also a skilled photographer, driver, and English teacher.
I'm the ONE who enjoys interacting, teaching and learning
My areas of expertise
Local guide: #Madrid
Music: #Iranian drum (Tombak)) #Tombak
Language: #english #Farsi
Personal coaching: #climbing #rock climbing #bouldering #lead climbing
Arts & crafts: #Photography
video_hd

video_4k

connection_3g

connection_4g