Want to get in contact with Sean?
Just try it. You'll receive €5,- try out credits.
And the first minute is always free.
I'm the ONE Writer and editor with expertise is career mentoring
Sean is available now
donwload the app to call now
My areas of expertise
Personal coaching: #CV #english #Edit #journalist #editor #job interviews #People Skills #online networking
Consultancy: #management
Teaching: #Writer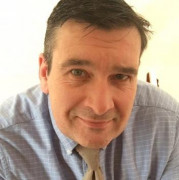 $ 22.41 per hour
Sean Smith
Greater London, United Kingdom
Local time:
Sean is available now
my availability
| | | | | |
| --- | --- | --- | --- | --- |
| Every day | 00:00 | - | 23:00 | (UTC+1) |
About me
I have more than 20 years experience as a writer and editor in the UK national newspaper industry. I can help you find the words and the strategy to get your next best job.
If you want your job application to stand out - then get in touch.
I am also available for writing and editing your social network profiles so that they really bring out your best side. Sell yourself online with beautifully written profiles.
Set prices:
I charge E100 for CV and covering letter
I charge E100 per profile overhaul.
Please enquire for references and examples of my work.
Please enquire for quotes on any writing, editing and content marketing projects.
I'm the ONE Writer and editor with expertise is career mentoring
My areas of expertise
Personal coaching: #CV #english #Edit #journalist #editor #job interviews #People Skills #online networking
Consultancy: #management
Teaching: #Writer