Login to call T.M.
$ 0.55

pm
Want to get in contact with T.M.?
Just try it. You'll receive €5,- try out credits.
And the first minute is always free.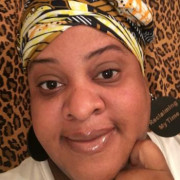 online
$ 33.22 per hour
T.M. Thomas
English Teacher
Fulton County, United States
Local time:
T.M. is available now
Login to call T.M.
my availability
| | | | | |
| --- | --- | --- | --- | --- |
| Every day | 05:00 | - | 23:59 | (UTC-4) |