Want to get in contact with Utkarsh?
Just try it. You'll receive €5,- try out credits.
And the first minute is always free.
I'm the ONE from Vienna, Austria who will go the extra mile to help you out
Utkarsh will be available in 5 hours 29 mins
donwload the app to call now
My areas of expertise
Teaching: #Biology #Chemistry #Excel #powerpoint
Kitchen & BBQ: #Indian #baking
Personal coaching: #motivation #self love #sadness
Consultancy: #Presentation #CV & Cover letter check
Finance/legal services: #money transfers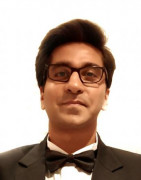 $ 34.12 per hour
Utkarsh Kapoor
Research
Vienna, Austria
Local time:
Utkarsh will be available in 5 hours 29 mins
my availability
| | | | | |
| --- | --- | --- | --- | --- |
| Every day | 08:00 | - | 21:00 | (UTC+2) |
About me
I am a PhD student in Molecular Biology at the Vienna Biocenter.

I can offer help with tutoring topics in biology, chemistry. I can also help with compiling professional CV / Resumes / Motivational letters. I can also assist in ramping up your LinkedIn profile.

I am great in making presentations and can also help you in public speaking and giving talks.
I'm the ONE from Vienna, Austria who will go the extra mile to help you out
My areas of expertise
Teaching: #Biology #Chemistry #Excel #powerpoint
Kitchen & BBQ: #Indian #baking
Personal coaching: #motivation #self love #sadness
Consultancy: #Presentation #CV & Cover letter check
Finance/legal services: #money transfers