Want to get in contact with Vandaag?
Just try it. You'll receive €5,- try out credits.
And the first minute is always free.
Vandaag Weg
Vakantie expert
I'm the ONE die voor jou de beste vakantie uitzoekt
Vandaag will be available in 2 hours 52 mins
donwload the app to call now
My areas of expertise
Other: #vakantie #last minute #last minutes #city trip #zonvakantie #verre reizen #huwelijks reis #dagjeweg #hotel #Hotels #vakantie tips #stedentrip #wintersport #rondreizen #backpacken #luxe vakantie #goedkope vakantie #vliegtickets #cruise vakantie #all inclusive #nieuwe bestemming #relax vakantie #actieve vakantie #last minute naar de zon #bungalow #pretpark #romantische vakantie #doe vakantie #vandaag weg #morgen weg #deze week weg #nooit meer naar huis #overwinteren #reisagent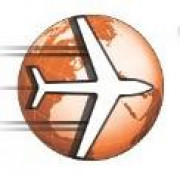 $ 28.02 per hour
Vandaag Weg
Vakantie expert
Government of Amsterdam, Netherlands
Local time:
Vandaag will be available in 2 hours 52 mins
my availability
| | | | | |
| --- | --- | --- | --- | --- |
| Every day | 07:00 | - | 22:00 | (UTC+2) |
About me
Wij weten voor jou de beste vakanties uit te zoeken, van de Benelux tot aan de andere kant van de wereld. Bel ons je wensen door en we zoeken de beste deal voor je op. Persoonlijk advies, persoonlijk contact.
Do you need advise or are you looking to book a holiday trip departing from The Netherlands, Belgium or Germany you can call us to get the best t(r)ips and deals. Tell us your wishes and we will start looking.
We speak English, German, French and Dutch.
I'm the ONE die voor jou de beste vakantie uitzoekt
My areas of expertise
Other: #vakantie #last minute #last minutes #city trip #zonvakantie #verre reizen #huwelijks reis #dagjeweg #hotel #Hotels #vakantie tips #stedentrip #wintersport #rondreizen #backpacken #luxe vakantie #goedkope vakantie #vliegtickets #cruise vakantie #all inclusive #nieuwe bestemming #relax vakantie #actieve vakantie #last minute naar de zon #bungalow #pretpark #romantische vakantie #doe vakantie #vandaag weg #morgen weg #deze week weg #nooit meer naar huis #overwinteren #reisagent