Direct hulp bij computerstoringen in Aalsmeer. Een computerstoring kan veel ongemak veroorzaken en daarom wil je dat snel opgelost hebben. Computer reparatie experts van CallTheONE zijn 24 uur per dag online. Dat komt omdat ze op afstand werken en over de hele wereld zitten. Op afstand je computer repareren is goedkoper en veel sneller dan als er iemand langs moet komen.
Aalsmeer computer reparatie op afstand
Zo werkt computerhulp op afstand: Als je nog Internet op je computer kunt gebruiken, bel je in met je browser. Zo niet kun je met IOS of Android TheONE expert app inbellen. Je betaald per minuut zo lang als het gesprek duurt en de eerste minuut is gratis. Dankzij de schermdeel functie kan de computer reparatie expert op afstand meekijken en proberen het probleem op te lossen.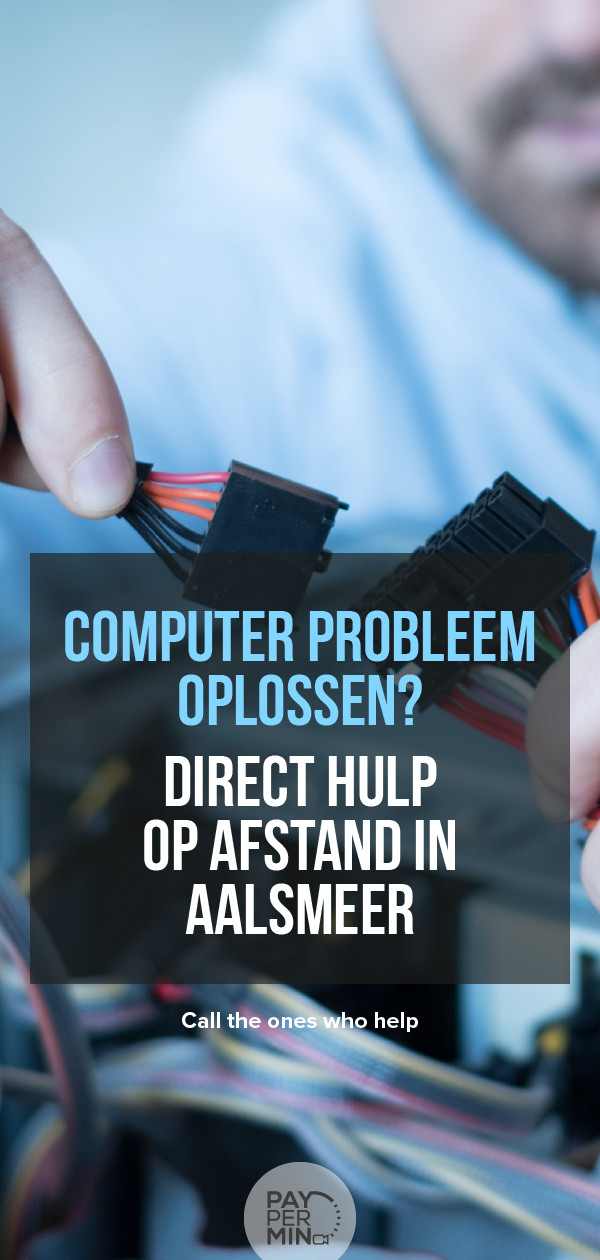 Veel problemen met computers, laptops en randapparatuur zijn eenvoudig en snel op afstand op te lossen. En omdat er zoveel computer experts online zijn, zit er altijd wel iemand bij die gespecialiseerd is in jouw probleem. Op het profiel van de computer expert kun je zien waar hij of zij in gespecialiseerd is. En mocht de ene computer expert er niet uitkomen, dan bel je met hetzelfde gemak een ander via de live videoverbinding.
De snelste manier om computerproblemen op te lossen in Aalsmeer
Je hoeft bij TheONE geen afspraak te maken. Bellen, probleem voorleggen en direct aan de slag met een computer specialist. Start je Windows niet meer op of blijft een programma hangen? Laat de computer specialist op afstand meekijken en wie weet is het binnen een paar minuten opgelost.
De veiligste manier van computerproblemen oplossen
De computer specialist kan NOOIT bij jou bestanden. Hij of zij kan alleen meekijken op jouw scherm. Dat maakt deze manier van ondersteuning ook nog eens de veiligste manier van computer reparaties.
Waarvoor kun je een computer specialist van TheONE bellen?
Voor alle IT en Elektronica gerelateerde problemen kun je dag en nacht contact opnemen met een computerspecialist op TheONE. Bij elk profiel staat aangegeven of ze online zijn en we tonen eerst de profielen die direct beschikbaar zijn.
Bel nu en laat je ondersteunen door de beste IT en Elektronica specialisten!