Fotografen uit binnen-, en buitenland delen hun kennis op aanvraag op CallTheONE. Heb jij een vraag over de aanschaf van een camera of de juiste instellingen van je camera? Of wil je meer weten over belichting? De professionele,- en amateurfotografen vertellen je er graag meer over.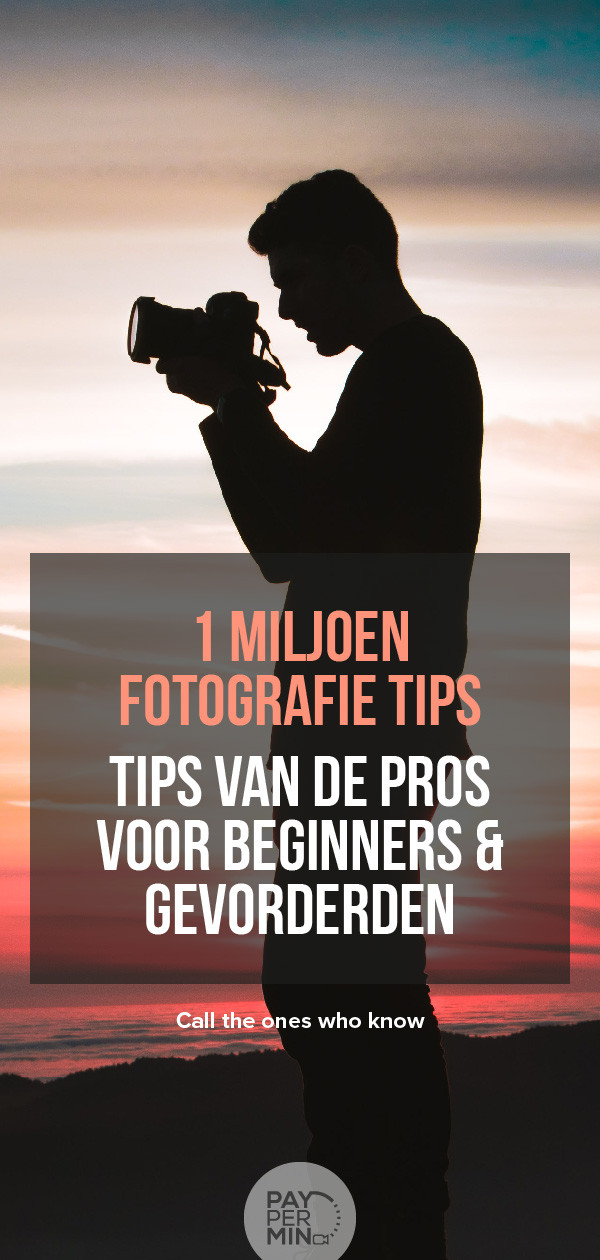 Er is veel te ontdekken als fotograaf. Nieuwe camera's en lenzen scheppen nieuwe mogelijkheden en het aantal onderwerpen dat je kunt fotograferen is onbeperkt. Je kunt nooit alles zelf weten. Daarom kun je nu fotografen bellen die ervaring hebben met het onderwerp waar jij een vraag over hebt.
Vind de juiste expert, klik op "Call Me Now" en krijg direct de fotograaf aan de lijn via een Live Videoverbinding. De eerste minuut is gratis en daarna betaal je automatisch per minuut zolang het gesprek duurt. Weet de ene fotograaf niet precies wat je wilt weten? Bel dan simpelweg een ander die het wel weet. Bespaar jezelf onnodig onderzoek op Google en bel direct met een professionele-, of amateur fotograaf.
3 Redenen om een fotograaf bellen via een Live Videoverbinding op CallTheONE.
Direct antwoord op je vragen over fotografie of camera's
De fotograaf kan meekijken via jouw camera en zien wat je doet of zou moeten doen om het gewenste effect te behalen
Alleen betalen voor een antwoord is goedkoper dan een cursus
Je staat midden in het veld om die rennende paarden bij zonsondergang te fotograferen, maar het lukt niet zoals jij het wilt. Download dan TheONE expert app en laat een fotograaf op afstand meekijken en adviseren!
Fotografie tips van professionals voor beginners
Je hoeft het wiel niet opnieuw uit te vinden. Professionele-, en amateurfotografen van over de hele wereld hebben al meegemaakt waar jij tegenaan loopt. Neem contact met ze op om direct aan de slag te kunnen.
Vragen die je kunt stellen zijn onder andere...
Welke fotocamera is het meest geschikt voor mij?
Wat zijn de beste lenzen voor een beginnende fotograaf?
Hoe werken alle instellingen op mijn nieuwe camera?
Hoe wordt ik een goede portret of landschap fotograaf?
Hoeveel kan ik verdienen aan een foto als beginnende fotograaf?
Welke fotobewerking software zoals Photoshop of Lightroom kan ik het beste gebruiken?
Hoe word ik een professionele smartphone fotograaf?
Hoe maak ik foto's om te verwerken in mijn tekeningen of filmpjes?
Jij weet als geen ander op welke vragen je nu het antwoord wilt. Daarom zijn de fotografen online en direct beschikbaar op CallTheONE om jou het antwoord te geven dat je zoekt.
Fotografie tips van professionals voor gevorderden
Ook al heb je al jaren ervaring, je bent nooit uitgeleerd als het gaat om fotografie en belichting. Je camera instellingen hebben geen geheimen meer voor jou. Wel zou je nog graag een betere voedselfotograaf worden. Dat heb je natuurlijk snel onder de knie, maar met een paar tips van andere professionals wordt het nog eenvoudiger om je kennis en kunde te verbreden.
Beeldmanipulatie voor fotografen.
Met de juiste Photoshop en Lightroom skills hoef je niet eens meer een topfotograaf te zijn om mooie plaatjes te maken. Ook al zit het verschil tussen een professionele fotograaf en een amateur in het creëren van een mooi plaatjes en een geweldige foto, fotobewerking vaardigheden zijn altijd handig.
De meeste professionele fotografen weten alles van fotomanipulatie en delen deze kennis graag met jou. Dankzij de beeldscherm delen functionaliteit kun je meekijken met beeldmanipulatie docent en de fijne kneepjes van het vak leren. Stop met het kijken van tutorials en vraag het de expert via Live Video Interactie.