€ 1,33 pm
Yoga Minds Amstelveen
Yoga and Meditation
Amstelveen, Netherlands
Lokale tijd:
Yoga Minds is niet beschikbaar
Engels Moedertaal
Nederlands Moedertaal

mijn beschikbaarheid
| | | | | |
| --- | --- | --- | --- | --- |
| Zondag | - | | | |
| Maandag | - | | | |
| Dinsdag | - | | | |
| Woensdag | - | | | |
| Donderdag | - | | | |
| Vrijdag | - | | | |
| Zaterdag | - | | | |
Ik ben The ONE for online Yoga, Meditation and Mindfulness
Mijn introductieaanbod:
eerste 5 minuten gratis
5 minuten over
Mijn expertisegebieden
Yoga & meditatie leraren

Yoga
Yoga and meditation
Mindfulness
yoga philosophy
yoga anatomy
Vinyasa yoga
Hatha yoga
Yin yoga
Pilates

Beauty & gezondheid specialisten

Yoga
Meditation
Mindfulness

Life coaches

Yoga Minds

Yoga
Mindfulness
Meditation
yoga anatomy
embodiment
yoga philosophy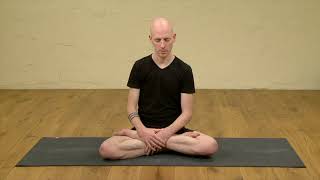 Over mij
The goal of Yoga Minds is to teach yoga in an accessible and safe way without loosing depth and quality.

Yoga Minds is not just a yogaschool for your daily yoga practice. Yoga Minds in Amstelveen, the Netherlands is also an Academy for yoga enthusiasts and those having the desire to share the gift and become Yoga teachers. We teach asana, pranayama, meditation, yoga anatomy, yoga philosophy, non duality and Yoga Nidra.

Please try our regular classes to discover our unique approach in teaching yoga. It is integral and inspiring for the advanced and the beginner yogi. We discuss the ancient scriptures and modern non dualistic views. In a yoga practice you can expect pranayama, chanting sometimes, explanation on anatomical topics and how to use this knowledge to improve your practice and keep it safe at the same time. Our teachers will share with you their findings and views on self enquiry and meditation.

We teach traditional Hatha Yoga, Vinyasa Krama, modern Hatha, Yin yoga and Pilates

Yoga is about union. The union of that which was never separate in the first place. It is way more the recognition that we can't have one without the other. We can't experience the light if it wasn't for the dark. The good and the bad are not opposites but two sides of the same coin. Self enquiry is the path towards this recognition or awakening. Meditation, Yoga and Mindfulness are the practices for this enquiry.

Recente artikelen