Heb je een vraag over je boekhouding of administratie? Bij Call The ONE staan experts voor je klaar om je direct te helpen. Via live video interactie kun je direct contact krijgen met een boekhouder. Zo kun snel een antwoord krijgen op jouw vragen.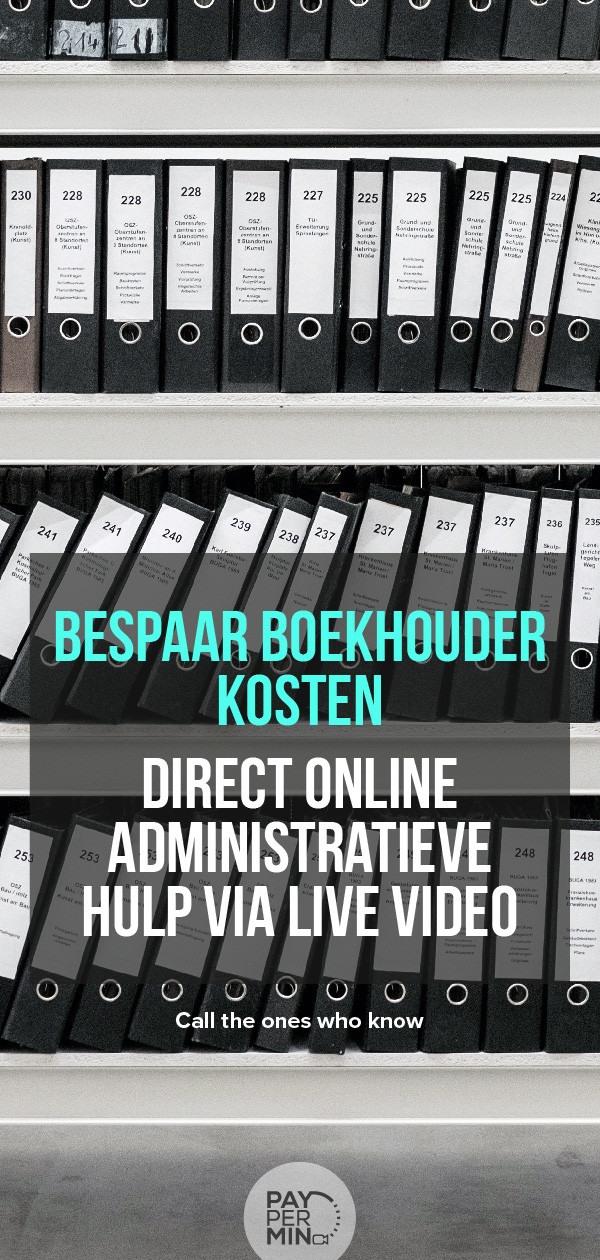 Bij TheONE hebben zich diverse experts aangemeld om hulp te bieden bij boekhouden en administratieve werkzaamheden. Experts van over de hele wereld zijn direct benaderbaar. Hierdoor kun je eenvoudig en snel in contact komen met de juiste boekhoudexpert. Het enige wat je hoeft te doen is:
Een boekhouder of accountant zoeken
De CallTheONE applicatie te downloaden of de juiste boekhouder online vinden
Op de "Bel mij" knop te klikken
Met CallTheOne betaal je per minuut. Je betaalt dus nooit meer dan het antwoord waard is. Mocht je niet helemaal tevreden zijn over jouw expert? Dan kun je switchen naar een andere expert die jou wel kan helpen.
Boekhouden samen met een TheONE expert! De voordelen?
Directe voorziening van gerichte en concrete hulp en advies
De juiste expert kan zorgen voor tijd- en geldbesparing!
Een boekhouding expert van TheONE kan jou ook helpen bij het invullen, instellen en indelen van een online boekhoudprogramma!
De online boekhouding experts die zich hebben aangemeld bij TheONE kunnen bijvoorbeeld boekhouders of accountants zijn. Hierdoor heb je in de meeste gevallen een persoon die gespecialiseerd is in het verwerken van boekhoudgegevens & administratieve gegevens. Je kunt zijn of haar expertise gebruiken om direct antwoord te krijgen op jouw vragen.
Bespaar boekhouder kosten door te bellen met TheONE
Het uurtarief van een boekhouder kan behoorlijk hoog zijn. Afhankelijk van de hoeveelheid werk moet je daardoor honderden tot duizenden euro's per jaar betalen aan een administratiekantoor. Ben jij iemand die zijn boekhouding zelf doet om zo te besparen op boekhouder kosten? Dan heeft het zeker nut om met een online CallTheONE boekhouding expert te bellen. Zo weet je zeker dat je geen fiscale voordelen misloopt of tegen problemen aanloopt.
Veel ondernemers werken tegenwoordig met online boekhoudprogramma's waarmee ze hun administratie bijhouden. TheONE experts kunnen je mogelijk hierbij helpen wanneer dit nodig is. Zo hoef je niet alles zelf uit te zoeken.
Online boekhouden op een makkelijke en goedkope wijze
Waarschijnlijk heb je al naar een boekhouder gezocht. De juiste boekhouder zoeken kan veel tijd in beslag nemen. Bij Call the ONE hoef je niet verder te zoeken. Mensen van over de hele wereld hebben zich aangemeld om jou te helpen. Zoek dus een expert die jou kan helpen met je specifieke vraag of probleem. Hiervoor kun je de hashtags gebruiken die bij hun profielen staan. Als je een expert heb gekozen kun je meteen hulp ontvangen. Maar wat voor hulp kun je verwachten?
TheONE experts kunnen je helpen met opmaken van facturen
Extra hulp bij rekeningen en verslagen opstellen
Hulp bij financiële administratie en administratie bijhouden
Verder zijn er nog tal van andere werkzaamheden waarmee TheOne experts je mee kunnen helpen. Denk bijvoorbeeld aan de aangifte voor de inkomstenbelasting en salarisadministratie.
Het is belangrijk om een boekhouder te kiezen die ervaring heeft met de werkzaamheden die jij wilt verrichten.