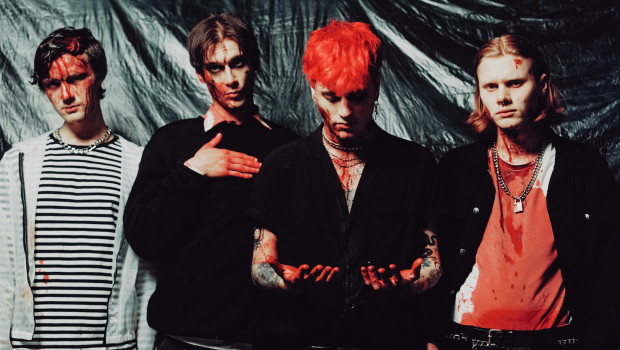 Dream Drop Online Concert - live from Gothenburg, Sweden
schrijf je nu in >
2 ingeschreven Taal: English
Dit online concert heeft geen minimum opkomst.
Over dit concert
Dream Drop will be hosting its very first online live concert from their hometown of Gothenburg, Sweden. During this online live concert, Dream Drop will be showcasing some of their newer songs including 'Everyone's Out', 'Dirt' and the most recent single 'Livestream My Suicide', which is the first single from the alternative rock band on the roster of their new record label GAIN. We would like to welcome everyone to our first online live concert experience.
Nummers die we spelen
Allow us to entertain you with an energetic set in which we will be playing our latest single 'Livestream My Suicide', alongside several other recent singles who have been released in the last two years. Bring the enjoyment of a rock concert to the comfort of your own home.

Setlist

* Everyone's Out
* We Are Not The Same
* 6 Months
* Dirt
* Livestream My Suicide
Over de artiesten
Gothenburg, Sweden is known for its solid stream of new rock, alternative and metal bands throughout the years and continues to deliver. We are an alternative rock band from Gothenburg, Sweden called Dream Drop who do things our own way.
Waarom je Dream Drop Online Concert - live from Gothenburg, Sweden zou moeten kijken
How did Dream Drop start?