42 Des décrocheurs influents qui ont changé le monde
La plupart des gens savent que Steve Jobs, Bill Gates, Richard Branson et Mark Zuckerberg quittent prématurément l'école. À leur époque, ce sont les rebelles qui croyaient pouvoir changer le monde. Une éducation était une perte de temps inutile qui les empêchait d'avoir un vrai rêve.
Si on regarde les fondateurs des plus grandes entreprises du monde d'aujourd'hui, il s'avère que la réussite commerciale n'a rien à voir avec l'éducation - ou notre système éducatif actuel. En fait, la liste des entrepreneurs qui réussissent sans avoir fait d'études est si longue qu'on peut presque dire que notre système d'éducation résiste au succès en affaires.
Il n'y a pas non plus besoin d'éducation dans les domaines de la musique, du théâtre, de l'écriture, de la mode, de la science ou même de la présidence américaine. Ci-dessous, tu trouveras une liste aléatoire de 42 noms bien connus qui n'ont pas terminé leurs études. Lisez aussi comment ils expriment ce qu'ils pensent de l'éducation dans leurs propres citations.
Les entrepreneurs qui ont réussi et qui ont terminé leurs études prématurément
1. Steve Jobs - Apple - a démissionné après 6 mois à Reed College et a commencé dans son garage Apple Computers.
The minute I dropped out I could stop taking the required classes that didn't interest me, and begin dropping in on the ones that looked interesting.
2. Bill Gates - Microsoft - a arrêté après 2 ans à l'Université de Harvard. Il a obtenu son diplôme universitaire après 30 ans.
I don't know' has become 'I don't know yet'.
3. Richard Branson - Virgin - A quitté l'école secondaire à l'âge de 16 ans pour créer un magazine étudiant. Remarquablement, il était dyslexique.
Education doesn't just take place in stuffy classrooms and university buildings, it can happen everywhere, every day to every person.
4. Mark Zuckerberg - Facebook - a arrêté après 2 ans à Harvard. Tout comme Bill Gates, il a reçu son doctorat honorifique après 13 ans.
Move fast and break things. Unless you are breaking stuff, you are not moving fast enough.
5. John D. Rockefeller - a quitté ses études au lycée central de Cleveland.
Don't be afraid to give up the good to go for the great.
6. Walt Disney - Mickey Mouse - a abandonné l'école secondaire McKinley à Chicago quand il avait 16 ans. Ce n'est qu'après le troisième court-métrage sur Mickey Mouse que le dessin animé est devenu un succès.
If you can dream it, you can do it. All our dreams can come true, if we have the courage to pursue them.
Améliorez votre qualité de vie avec l'aide d'un coach de vie
Demandez un accompagnement ou des conseils par appel vidéo en direct
Disponible 24h/24 et 7j/7 dans 130 pays
Paiement à la minute et la première minute est toujours gratuite
7. Michael Dell - Dell - a quitté ses études à l'âge de 19 ans à l'Université du Texas.
There's always an opportunity to make a difference.
8. David Karp - Tumblr - a quitté sa formation à l'âge de 15 ans à la prestigieuse High School of Science du Bronx.
Good products are built by people who want to use it themselves.
9. Joe Lewis - Tavistock Banqueting - a quitté sa formation quand il avait 15 ans et vaut maintenant plus de 5 milliards.
We can afford almost any mistake once.
10. David H. Murdock - homme d'affaires et philanthrope - a quitté ses études, est allé travailler dans une station-service et vaut maintenant plus de 3 milliards.
Success isn't something you achieve by accident, but rather by design.
11. Ray Kroc - McDonalds - a abandonné sa formation d'adolescent parce qu'il n'avait plus de patience pour l'école et a commencé à travailler comme vendeur.
Luck is a dividend or sweat. The more you sweat, the luckier you get.
12. Evan Williams - Co-fondateur de Twitter - a quitté sa formation à l'Université du Nebraska après trois semestres pour devenir programmeur indépendant chez HP.
My life has been a series of well-orchestrated accidents; I've always suffered from hallucinogenic optimism.
13. Julian Assange - WikiLeaks - a abandonné ses études à l'âge de 19 ans à l'Université de Melbourne.
To keep a person ignorant is to place them in a cage.
14. Larry Ellison - Oracle - a quitté sa formation à l'Université de Chicago où il aurait dû devenir médecin sous la contrainte de ses parents. Il vaut plus de 55 milliards.
When you innovate, you've got to be prepared for everyone telling you you're nuts.
15. Jan Koum - WhatsApp - s'est arrêté juste avant de passer l'examen.
I want to do one thing and do it well.
16. Ralph Lauren - Ralph Lauren Corp - a abandonné ses études au Baruch College après deux ans.
A lot of hard work is hidden behind nice things.
17. Henry Ford - Ford Motor Company - n'est jamais allé à l'école.
Anyone who stops learning is old, whether at twenty or eighty. Anyone who keeps learning stays young.
18. Fredrick Henry Royce - cofondateur de Rolls-Royce - a abandonné l'école secondaire.
Take the best that exists and make it better.
19. Charles Culpeper - Coca Cola - a abandonné le lycée.
For God's sake build not your faith upon Tradition, 'tis as rotten as a rotten Post.
20. David Geffen - DreamWorks SKG - n'a jamais terminé sa formation, mais l'a dit à tout le monde.
Anybody who thinks money will make you happy, hasn't got money.
21. Barry Charles Diller - Fox Broadcasting Company - a quitté ses études à l'Université de Californie après 1 an.
I've always said that I believe deeply in creative conflict, and that means passionately arguing–whatever your thoughts are, whatever the point is.
22. David Ogilvy - Ogilvy - a été expulsé de l'Université d'Oxford quand il avait 20 ans.
The best ideas come as jokes. Make your thinking as funny as possible.
23. George Eastman - Kodak - a abandonné l'école secondaire quand il avait treize ans.
The progress of the world depends almost entirely upon education.
24. Jerry Yang - co-fondateur de Yahoo - a quitté son doctorat.
Without rain, there is no life.
25. Joyce C. Hall - Hallmark - n'est pas allé à l'école et a commencé à vendre des billets à 18 ans.
Time is everything. Anything you want, anything you accomplish - pleasure, success, fortune - is measured in time.
26. Shawn Fanning - Napster - a abandonné l'entraînement à 19 ans.
That's why I ended up leaving school - because it required so much time, and it was such an excellent idea. I figured I would regret not going full force with this idea. It seemed we could make something of it.
27. Le colonel Harland David Sanders - KFC - a commencé à travailler quand il avait 10 ans.
I've only had two rules: Do all you can and do it the best you can.
28. Anton Herman Gerard Gerard "Anthony" Fokker - Fokker - n'a pas terminé ses études secondaires.
There is only one cause of unhappiness: the false beliefs you have in your head, beliefs so widespread, so commonly held, that it never occurs to you to question them.
29. Matt Mullenweg - WordPress - a quitté ses études à l'Université de Houston quand il avait 20 ans.
If you want to be good at something, you really have to work at it every single day.
30. Edwin Land - cofondateur de Polaroid - a quitté ses études et plus tard a déposé plus de 500 brevets et inventé la photographie instantanée.
It's not that we need new ideas, but we need to stop having old ideas.
31. Ingvar Kamprad - IKEA - a arrêté sa formation à 17 ans.
Only those who are asleep make no mistakes.
Les scénaristes, acteurs et metteurs en scène à succès qui ont terminé leur formation prématurément
32. Steven Spielberg - connu de E.T. et Jurassic Park - a quitté sa formation à l'Université de Californie. Après 37 ans, il a remis une thèse et obtenu son diplôme.
You shouldn't dream your film, you should make it!
33. Joanne Rowling - Devenue une mère assistante sociale, elle a écrit à Harry pendant 5 ans.
It is our choices... that show what we truly are, far more than our abilities.
34. Tom Hanks - Forrest Gump et Cast Away - a arrêté ses études d'art dramatique à la California State University de Sacramento.
I've made over 20 movies, and 5 of them are good.
35. Quentin Tarantino - Pulp Fiction, Inglourious Basterds et Django Unchained - a quitté l'école secondaire à 16 ans.
When people ask me if I went to film school I tell them, 'no, I went to films'.
36. Aretha Franklin - Respect & Think - cesse de fumer à l'âge de 15 ans pour s'occuper de son premier enfant.
Sometimes, what you're looking for is already there.
37. Oprah Winfrey - Animatrice, actrice, productrice et philanthrope - n'a jamais fait d'études.
The biggest adventure you can ever take is to live the life of your dreams.
Les Américains d'antan qui ont prématurément mis fin à leurs études
38. Benjamin Franklin - Pères fondateurs des États-Unis - Coauteur de la Déclaration d'indépendance américaine et de la Constitution - est allé à l'école jusqu'à l'âge de dix ans pour travailler avec son frère comme imprimeur. Il est également l'inventeur des paratonnerres.
Either write something worth reading or do something worth writing.
39. Abraham Lincoln - président américain - a démissionné après 1 an de formation pour apprendre la trigonométrie.
Be sure you put your feet in the right place, then stand firm.
40. Andrew Jackson - président des États-Unis - n'a reçu aucune formation, mais a commencé sa formation d'avocat à l'âge de 35 ans.
I've got big shoes to fill. This is my chance to do something. I have to seize the moment.
41. Orville et Wilbur Wright n'ont jamais eu de formation.
If we all worked on the assumption that what is accepted as true is really true, there would be little hope of advance.
42. Albert Einstein - E=MC2 - a abandonné l'école à 15 ans.
Two things are infinite: the universe and human stupidity; and I'm not sure about the universe.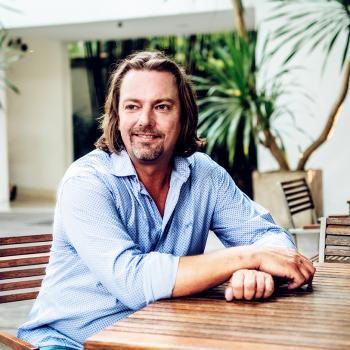 Ben Steenstra
06-06-2019 à lire en9 min
Articles connexes
Montre plus<br />
71 coachs et de mentors d'entreprises disponibles
Karel Smeets

Entrepreneur, brandmanager

US$ 1,20 pm

Walter Macías

Entrepeneur

US$ 0,20 pm

Nick Garrish

entrepreneur

US$ 1,11 pm

Merijn Kegel

Serial Entrepreneur

US$ 7,04 pm

Fulco de Vente

Ondernemer

US$ 0,73 pm
Montre plus<br />