Want to get in contact with Abid?
Just try it. You'll receive €5,- try out credits.
And the first minute is always free.
I'm the ONE Sports Games and Athletics. Nutritionist, Sports Coach,
Abid is available now
donwload the app to call now
My areas of expertise
Local guide: #Lahore
Language: #english #Urdu #Punjabi
Personal coaching: #sports #Athletics Techniques
Teaching: #Physical Education subject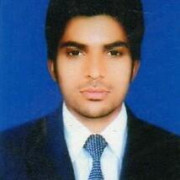 online
$ 33.96 per hour
Abid Sabir
Sports coach
Lahore, Pakistan
Local time:
Abid is available now
my availability
| | | | | |
| --- | --- | --- | --- | --- |
| Every day | 08:00 | - | 23:59 | (UTC+5) |
About me
I am sports Coach in a college. There working with college cricket, Football, Hockey teams.
The Other Training to Athletes on Races, Jumps and Throws.
Tell to them about their Nutrition to Athletes and other Games players.
work on their fitness.
I'm the ONE Sports Games and Athletics. Nutritionist, Sports Coach,
My areas of expertise
Local guide: #Lahore
Language: #english #Urdu #Punjabi
Personal coaching: #sports #Athletics Techniques
Teaching: #Physical Education subject