Want to get in contact with Irene ?
Just try it. You'll receive €5,- try out credits.
And the first minute is always free.
Irene van Aalst
Psycho therapeut
I'm the ONE Personal coach & Psychosociaal counselor van beroep. - www.irenevanaalst.nl -
Irene is not available
donwload the app to call now
My areas of expertise
IT & Electronics: #Function #software
Kitchen & BBQ: #Student #Easy receipts #Cook #Fast #healthy
Personal coaching: #motivation #Soul #Discussion #discipline
Finance/legal services: #Finance
Sports: #Workout #Home #Calisthenics #Fitness #Athletics #Jogging #nutrition #Food #Street #Street Workout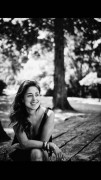 $ 11.17 per hour
Irene van Aalst
Psycho therapeut
Government of Amsterdam, Netherlands
Local time:
Irene is not available
my availability
| | | | | |
| --- | --- | --- | --- | --- |
| Sunday | 08:00 | - | 17:00 | (UTC+2) |
| Monday | - | | | |
| Tuesday | - | | | |
| Wednesday | - | | | |
| Thursday | - | | | |
| Friday | - | | | |
| Saturday | 08:00 | - | 17:00 | (UTC+2) |
About me


Irene

Ik ben werkzaam als psychosociaal therapeut in hartje Amsterdam. In 2018 ben ik afgestudeerd aan de SPSO - Academie Integrale Menswetenschappen.
Ik heb geleerd het verdiepende aspect, de gelaagdheden van het menselijke bewustzijn te verkennen. De visie 'een ander helpen zichzelf te helpen' staat centraal omdat ik geloof in de innerlijke veerkracht van ieder mens.
​

Therapie
Heb je het gevoel dat het leven niet loopt zoals je graag zou willen? Voel je je al een tijd ongelukkig, somber, gespannen of uit balans? Heb je het gevoel dat er een betere versie is van jezelf maar dat je daar op dit moment wat hulp bij nodig hebt die te hervinden? Dan bent je hier op het goede adres.

Ik ben afgestudeerd Transpersoonlijk Counselor die met volledige focus en aandacht naar uw persoonlijke verhaal zal luisteren. Door de informatie die u mij geeft zal ik kijken welke therapievormen het beste bij u aansluiten. Tijdens het intake gesprek kijken we naar uw hulpvraag, stellen we behandeldoelen op en maken we een plan van aanpak.

Op basis hiervan gaan wij samen verder met het traject van uw persoonlijke ontwikkeling. Natuurlijk valt niet alles op te lossen, maar het is wel mogelijk meer inzicht te krijgen in patronen, manieren van denken en handelen. Het doel is om uw psychische gezondheid te bevorderen en de kwaliteit van uw leven te verbeteren.
​



I'm the ONE Personal coach & Psychosociaal counselor van beroep. - www.irenevanaalst.nl -
My areas of expertise
IT & Electronics: #Function #software
Kitchen & BBQ: #Student #Easy receipts #Cook #Fast #healthy
Personal coaching: #motivation #Soul #Discussion #discipline
Finance/legal services: #Finance
Sports: #Workout #Home #Calisthenics #Fitness #Athletics #Jogging #nutrition #Food #Street #Street Workout