Want to get in contact with Arnaldo?
Just try it. You'll receive €5,- try out credits.
And the first minute is always free.
I'm the ONE will keep coaching simple, clear & easy to understand at every level
Arnaldo is available now
donwload the app to call now
My areas of expertise
Personal coaching: #english
Language: #spanish #english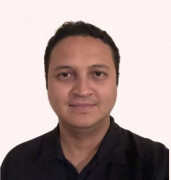 online
$ 67.24 per hour
Arnaldo Hernandez
Miami-Dade County, United States
Local time:
Arnaldo is available now
my availability
| | | | | |
| --- | --- | --- | --- | --- |
| Every day | 08:00 | - | 21:00 | (UTC-4) |
About me
I'm an IT Engineer 15+ years of experience on networks, computers, servers, communications, cryptocurrency, etc, also own 1 Retail Sport Clothing Store in Miami, Sell on different marketplaces (Amazon USA, Canada, Mexico, UK, Germany, France, Italy, Spain, Japan and China), Walmart.com, Jet.com, Newegg.com, eBay.com, Mercari, LetGo, Craiglists and OfferUP, if you want to start a new business, get a side income and learn a few tricks to hack the US system i can definitively help you!
I'm the ONE will keep coaching simple, clear & easy to understand at every level
My areas of expertise
Personal coaching: #english
Language: #spanish #english