Want to get in contact with Brian?
Just try it. You'll receive €5,- try out credits.
And the first minute is always free.
I'm the ONE I'm the ONE because I have your back!
Brian is available now
donwload the app to call now
My areas of expertise
Local guide: #Chicago attractions
IT & Electronics: #IT and Electronic help #support #Tech support #Technology Problem Solver #technology #Tech guide #tech guy
Music: #Piano #Music theory
Teaching: #Math up to grade 10 #math #science #english #science #Social studies
Language: #english #English language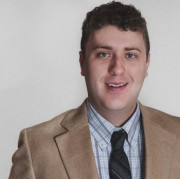 $ 12.00 per hour
Brian Byrne
Cook County, United States
Local time:
Brian is available now
my availability
| | | | | |
| --- | --- | --- | --- | --- |
| Every day | 00:00 | - | 23:59 | (UTC-5) |
About me
I consider myself extremely blessed to have had the opportunities I have had, but have been taught to always be hungry and move towards a larger goal. We have one chance at life, so why not make the absolute most of it. With a good optimistic, positive and friendly attitude, paired with a willingness to learn, I firmly believe anything is possible in this world.
I'm the ONE I'm the ONE because I have your back!
My areas of expertise
Local guide: #Chicago attractions
IT & Electronics: #IT and Electronic help #support #Tech support #Technology Problem Solver #technology #Tech guide #tech guy
Music: #Piano #Music theory
Teaching: #Math up to grade 10 #math #science #english #science #Social studies
Language: #english #English language