US$ 350,00 per hour
Michai Mathieu Morin
Art Production
Cumberland County, United States
Local time:
Michai Mathieu is available now
my availability
| | | | | |
| --- | --- | --- | --- | --- |
| Every day | 00:00 | - | 19:00 | (UTC-5) |
I'm the ONE Internationally Acclaimed Digital Artist, Special Advisor & Futurist
My areas of expertise
IT & Electronics experts

Computer hardware
Computer Maintenance
computer repair
Computer technician
digital design
drivers
custom build
printers
monitor
Graphic cards
Workstation
Pc assembly
Pc Diagnosis
PC Home Support
Pc building

Construction professionals

Creatives & designers

adobe
Photoshop Photo Editing
3d design
Rendering
VRAY
sketchup
logodesign
Logos
Digital art
design principles
Aesthetic
Acrylic
Customization
Digital Marketing
Digitalarts
Website Design
Graphic Design
graphicdesign
Art director
BRYCE

Consultants

art
Creative Mind Expert
Creative Thinking
Computer hardware
team management
Design Thinking
Pc building
Computer troubleshooting
pc UPGRADING
WORKSTATION BUILDING
PC MONITORS
COMPUTER DISPLAYS
pc HARDWARE
Electronics
Corporate Advisory
artist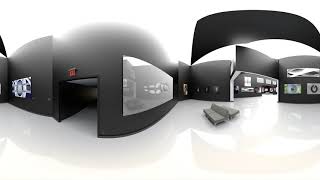 About me
Michai is the founder and contributing artist of "M3 Fine Art" Design Studio and Consultancy. From which, he provides per diem individualized advisory for the advanced science and tech sectors regarding aesthetic theory, optical psychology, and the marketable importance of the Art/Science connection.

His art is designed to enhance a space's atmosphere and to invoke a sense of wonder. Michai's work is currently the highest resolution, digitally rendered and printed art in the world. Many of his pieces can be seen in NYC galleries, corporate headquarters, homes, and hotel lobbies.

Each Limited Edition piece is printed at Ultra High Resolution and coupled to large Optical Acrylic Glass Panels. He was recently awarded the title of "Best New-Media Artist" for 2019 by Art Design Consultants and will also be featured in Contemporary Art Curators Magazine, 2020 publication, as one of the top 70 most investible emerging artists.