US$ 20,00 per hour
Elena Butler
Artist/student
Alameda County, United States
Local time:
Elena will be available in 12 hours 2 mins
my availability
| | | | | |
| --- | --- | --- | --- | --- |
| Sunday | - | | | |
| Monday | 08:00 | - | 21:00 | (UTC-8) |
| Tuesday | 08:00 | - | 21:00 | (UTC-8) |
| Wednesday | 08:00 | - | 21:00 | (UTC-8) |
| Thursday | 08:00 | - | 21:00 | (UTC-8) |
| Friday | 08:00 | - | 21:00 | (UTC-8) |
| Saturday | - | | | |
I'm the ONE Im the one Jill of all trades with a knack for creativity and logic
My areas of expertise
Local people

Historical facts
HiddenPlaces
Affordable
California
Cabins
dancing
East Bay
Family activities
Film
Gallerys
jackofalltrades
lake
local culture
Local experience
advice
monuments
Native
nature
bookworm
Bars
BART
Public Transportation
learning
Music
Entertainment
Urban
Art and Craft Supplies
Arts
Mural
Beach
Bay Area
slam Poetry
Beat culture
concerts
Drag
LGBTQQI
animation
Pixar
Foodie
Salsa
safety
Martial Arts

Beauty & Health specialists

Anxiety
make up
Skincare
Natural Beauty
naked
nature
Self care
Self confidence
Self esteem
you time
Individual attributes
Highlighting
style
Unique style
Thrift store shopping
Vintage looks

Life coaches

a good personal conversation
a better you
self awareness
Self care
Self confidence
Self development
Personal development
Goal setting
goal planning
self Honesty
Trauma
Ptsd
Divorce life transition
Gender fluidity
Toxic relationships
child development
Gender neutral child rearing
sexual empowerment
sexual health
Sexual orientation
Multiethnic identity
Anti establishment experience
Socially conscious lifestyle
Relationship advise
Toxic masculinity
Feminism for women and men
Open mindedness
Empowerment Coaching
Empathy
emotional intelligence
Emotional support
Diversity and inclusion
Talk anything
Talent
Nurturing
Motherhood and individuality
speaking
conflict management
public speaking
unconscious bias
Alternative parents
attention
Subconscious blocks
Sex positivity
getting out of the hole
overcome trauma
overcome your fear
Fears
Single parenting

Consultants

art
marketing tips
Market research
Brainstorming
branding
Brand awarness
Brand image
Website traffic
social media
social impact
networking
Collaborative projects
Community engagement
partnerships
Logistics
Local sourcing/ partnerships
Local politics
entrepreneurship
Environmental impact
Diversity and inclusion
Policy change campaigns
Ideas
development
Design Thinking
Problem solving
Creative concepts
organization
Political organizing
graphics
Grass Roots campaign
Personal experience
Storytelling
Quality assurance
Campaign management
unconscious bias

Alternative science specialists

Homeopathy
massage
Diy beauty products
video experiment
Harm reduction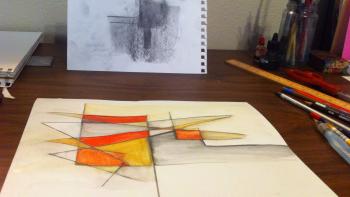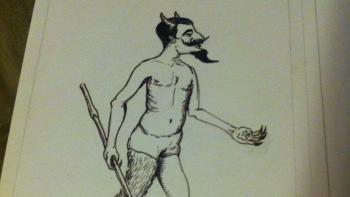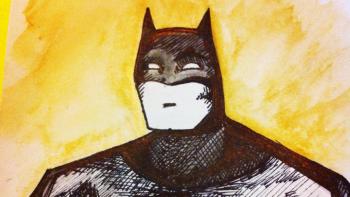 About me
local artist and activist, single mother, divorced, with BFA in oil painting qkd conceptual art and working towards an MS in civil engineering. I'm passionate about the world but specifically focused on my place in it and very passionate about politics but tend to focus in on local politics since I feel that the vision starts at home. I'm into efficiency, efficacy, and the future. i believe that community is everything and that we have an obligation to help our fellow man and to participate in the creative problem solving of today for a better tomorrow. I am considered a polymath by those who know me and I have a distinct talent for logic puzzles, creative solutions and wildly out of the box thinking that has been helpful to many in the past. I am also an entrepreneur with a good eye for detail and successful enterprise. I'm also an open minded creative type. literally theres nothing that can shock me anymore and i find that in times of trouble im the cool head people look to for advice or help. so im happy to be that for you here.