US$ 8,00 per hour
Loren Robson
Business English
East Rand, South Africa
Local time:
Loren will be available in 16 hours 29 mins
my availability
| | | | | |
| --- | --- | --- | --- | --- |
| Every day | 17:00 | - | 20:00 | (UTC+2) |
I'm the ONE who is authentic, patient and kind and will assist you in achieving your goals.
My areas of expertise
Business coaches

SalesManagement
Marketing
Communications

Teachers & tutors

Language teachers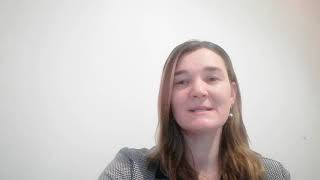 About me
In my professional career, I have more than 20 years of experience working in multicultural environments, building bilateral relations in the sales, marketing and communication fields. I have been exposed to many different models in which various countries conduct business, which has given me great overall business insight.

I have almost 2 years classroom experience in teaching Beginner's English classes to adults and I am TEFL certified. I have been teaching English online for almost a year to all levels - Beginner - Expert, and I specialise in Business English.

I was also formerly the Executive Assistant to the Ambassador of the Republic of Korea and was responsible for speech writing as well as editing and proofreading of Note Verbales and diplomatic communications. In addition, I gave extra Business English lessons to the Diplomats who were at an Intermediate/Advanced Level.