online
€ 1,25 pm
Ineke van Staalduinen
Coach Lightworker
Oldenzaal, Netherlands
Local time:
Ineke is available now
Dutch Native
English Proficient
German Proficient
my availability
| | | | | |
| --- | --- | --- | --- | --- |
| Sunday | - | | | |
| Monday | 12:30 | - | 15:00 | (UTC+2) |
| Tuesday | 11:00 | - | 14:00 | (UTC+2) |
| Wednesday | 16:00 | - | 17:00 | (UTC+2) |
| Thursday | - | | | |
| Friday | 12:30 | - | 14:30 | (UTC+2) |
| Saturday | - | | | |
my upcoming webinars
I'm the ONE who invites you to let go and who guides (parents with) sensitive kids
My introduction offer:
first 10 minutes for free
10 minutes left
My areas of expertise
Life coaches

hoogsensitiviteit
autisme
Kinderen
licht leven
jezelf zijn
weerbaarheid
bewustzijnsontwikkeling
high sensitivity
embrace your love
selflove
autism
resilience
light
spirituality
Listening Ear
Change and Transition
Truestformofyourself

Alternative science specialists

energiewerk
oorsponkelijk zijn
spiritual
spiritual guidance
regression therapy
regression
spirituality
lightworker
light
Loveyourselfhealing

Teachers & tutors

Therapy
self love
your own color

Yoga & meditation teachers

self love
Self development
awareness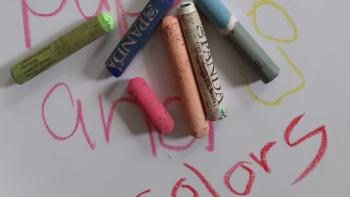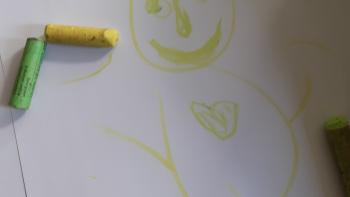 About me
I love it to help you find your light and loving self.

Ich liebe es, dir zu helfen, dein Licht und liebevolles Selbst zu finden.

Ik vind het fantastisch als ik mensen begeleid naar een lichter leven. Ervaringen die niet leuk waren kunnen dit verduisteren.

I am very happy to help you shine again in the true light that you are. For that, some judgments of yourself or others have to be removed. And sometimes a brief moment of emotional acceptance is needed. I'd be happy to coach you to do that.

Ik help heel graag om het werkelijke licht dat je bent weer volop te laten schijnen. Daarvoor moeten wat oordelen van jezelf of anderen uit de weg geruimd worden. En soms is een kort moment van gevoelsacceptatie nodig. Ik coach je graag om dat te doen.

My Experience.
Ik heb sinds 1996 een praktijk waarin ik mensen begeleid om zich weer goed in hun vel te doen voelen.

Ik ben begonnen met het geven van regressietherapiesessies en ben langzamerhand uitgekomen bij het geven van een kort traject. Ik help je je liefde voor jezelf en de ander weer te voelen en neer te zetten in de wereld.

I have had a practice since 1996 in which I guide people to make themselves feel good again.

I started by giving regression therapy sessions and gradually ended up giving a short trajectory. I help you to feel your love for yourself and the other again and to put it down in the world.
On linked in you can find further information.

For those who have trouble with the crisis on earth.
I can help you stabilize your energy when you get overwhelmed by information that has challenged your believe-system. I listen and bring you to your source energy that has trust in you and the changing world.

And I love to help to see what you can do to help your kids.


Schedule a video call. You can also make an appointment on days that are not on my availability list.


Victor Demmendal
Indre-et-Loire, France
Very kind person and really nice and easy to talk to. Thnx and see you at your webinar.