US$ 1,67 pm
Ahmed Abdulnabi
IFBB PRO Athlete
Southern Governorate, Bahrain
Local time:
Ahmed will be available in 7 hours 12 mins
Arabic Native
English Proficient
my availability
| | | | | |
| --- | --- | --- | --- | --- |
| Sunday | - | | | |
| Monday | 08:00 | - | 21:00 | (UTC+3) |
| Tuesday | 08:00 | - | 21:00 | (UTC+3) |
| Wednesday | 08:00 | - | 21:00 | (UTC+3) |
| Thursday | 08:00 | - | 21:00 | (UTC+3) |
| Friday | 08:00 | - | 21:00 | (UTC+3) |
| Saturday | - | | | |
I'm the ONE to help you build your dream body, resilient mind and open heart
My introduction offer:
first 15 minutes for free
15 minutes left
My areas of expertise
Sports & fitness trainers

Abs
At home workout
athleticism training
Bodybuilding
Body Transformation
body and mind
Calisthenics workout
carbohydrates
Cardio training
Definition
diet plan
discipline
Personal trainer
Coach fitness
training plan
healthy eating
Healthy lifestyle
healthymind
homeworkouts
mind muscle connection
meal prep
motivation

Food & health trainers

Balanced diet
balanced nutrition
clean eating
Diet and health
Diets for weight loss
lose fat
Lose weight
Low Carb weight loss
personal coach
professional trainer
Proper nutrion
protein
Testosterone
tips against bloating
Tips for loose weight
Nutritional Coaching

Beauty & Health specialists

Stress relief
Streghth
motivation

Life coaches

Body positivity
Habits
Health & Wellness Coach
fitness coach
Mental health
Weightlifting
Weight gain
Weight loss
Healthy Life Style

Kitchen & BBQ masters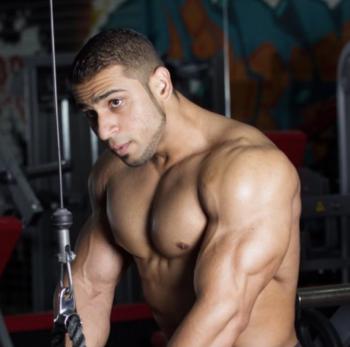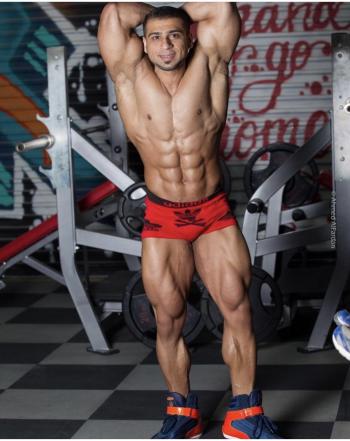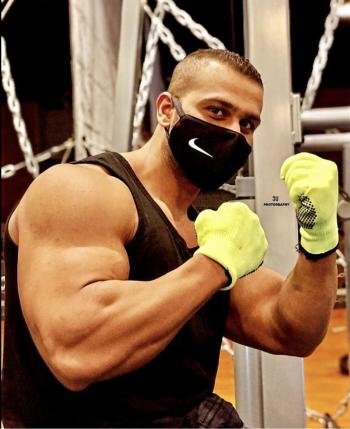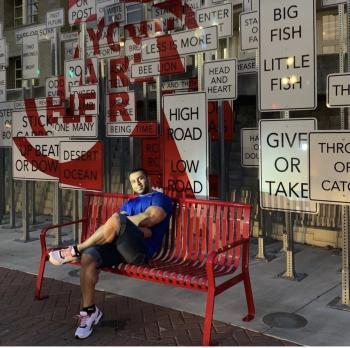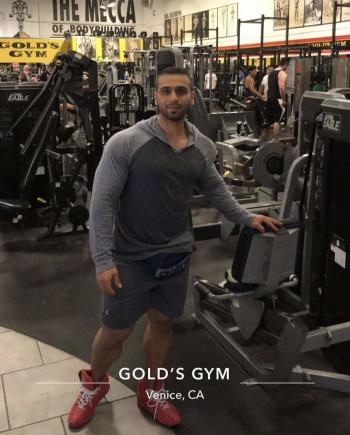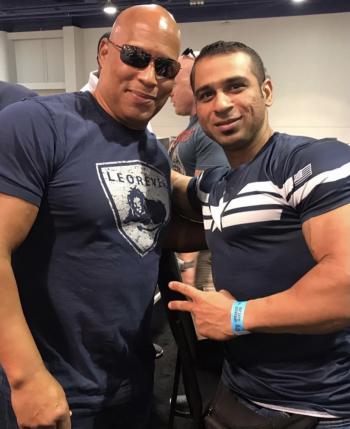 About me
"Strength does not come from winning. Your struggles develop your strengths. When you go through hardships and decide not to surrender, that is strength."
-Arnold Schwarzenegger

Looking at me now it is hard to imagine that I was bullied a lot for being the smallest in the class. My school mates took the utmost pleasure in calling me "Ahmed the Piece".

I didn't set foot into a gym until the 9th grade.
Back then, I waited eagerly for Thursdays' as that was the day when american movies were showing on our local TV.

I was amazed by Bruce Lee, Sylvester Stallone and Arnold Schwarzenneger. I used to look in the mirror 'flexing' my muscles dreaming of a day when I'll be standing on the stage competing in bodybuilding. At the age of 15 I joined a gym (I had to lie I was older to register) and that's the day my life started to change. I didn't know anything about protein powders, eating properly - I just had a dream. A dream of me standing amongst other athletes on a big stage, competing and winning. At that time nobody believed in my dream, or my potential. I felt like an underdog.

I kept going, despite my family not supporting me, despite my injuries, steroids and supplements mishaps, my failed marriage, the hard work and cruel diets. My big break came in 2009 when my friend asked me if I wanted to compete. I placed 2nd during my very first competition. I was ecstatic! From there I trained as hard as I could, hired coaches to help me to get closer to my dream. Back then, I blindly trusted my coaches, their advice, their calculations, despite my gut feeling telling me not to listen. This cost me placing at some prestigious bodybuilding competitions. My fellow athletes mocked me on social media for my failures. I learned from those mistakes. I started to train by myself, in silence. I saved the negative comments saying I'll never reach anything, that I always stay small…

These comments are my fuel to train on those days when I don't feel like it. These comments are a reminder that others will always criticize me. So I gave them something juice to 'criticize'' me for… In 2018 I got the chance of a lifetime - change to get my bodybuilding PRO card. I trained harder than ever before. I suffered, I struggled during my preparation phase. Heavy weights, cardio, excruciating diet …. Just to get violently ill the day before my flight to Tunisia. Doctor said there was absolutely no chance for me to travel, let alone compete. I decided that I came too far to let this opportunity go. So I travelled, all by myself. It was the best risk I took on myself. I WON the 1st place in my category, 1st place overall - but most important win…. My bodybuilding PRO card.

I know firsthand what a "bad advice" can cost you. I know firsthand that there are days when you don't feel motivated, when you want to give up. I coach my clients that no dream is too big. I'm showing my clients that I always believe in them. And I believe in YOU!

Tell me, what is it that you want to train your body and mind for? I trained over 1000 people world wide, and I can train you as well.

Let's start talking!