€ 52,93 per hour
Maria Zilberman
Medical student, Y4
Alachua County, United States
Local time:
Maria will be available in 8 hours 37 mins
English Proficient
Russian Native
my availability
| | | | | |
| --- | --- | --- | --- | --- |
| Every day | 08:00 | - | 20:00 | (UTC-5) |
I'm the ONE to help you grow, in physical and mental wellbeing
My areas of expertise
Life coaches

Health
Life Advice
Relationship
Mental
Happiness
wellness
Anxiety
Mental health
Wellbeing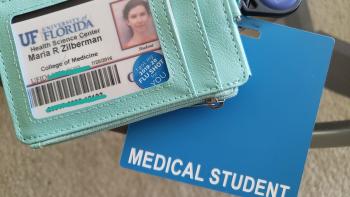 About me
I'm in my final year of medical school and currently have some spare time, so I'm excited to reach out and help people anywhere.

I am very happy to be there to support people through hardships and help them overcome setbacks.

I love to work with people to come up with specific solutions to problems or incremental next-steps in pursuing their goals.

Many friends and patients have expressed their appreciation for the emotional support I've provided, as well as advice that fits their unique personalities and situations.

One of the things I wish I could change about the typical patient encounter is how limited the time is, after the core of the appointment is complete, to have a deeper discussion about the patient's life and how we can work together to make things better. Luckily, as a student, I've been afforded slightly more time (since I do not have as much paperwork) and have been able to have more of these conversations. I look forward to the chance to have a conversation with you and to provide the support you're looking for.