€ 93,79 per hour
Jennifer-Jayne Stone
PT & Online Coach
Greater London, United Kingdom
Local time:
Jennifer-Jayne is available now
my availability
| | | | | |
| --- | --- | --- | --- | --- |
| Every day | 07:00 | - | 20:30 | (UTC+1) |
I'm the ONE I'm the ONE who helps you create a healthy lifestyle with balance for longevity.
My areas of expertise
Sports & fitness trainers

Weight loss
weight lifting
Toning
Fat Loss
Body Transformation
Fitness
Body Sculpting
Fitness competing
WBFF competitions
Glute Activations
Abdominals
Abs
glutes
Bum
online training plans
Gym workouts
Home workouts
Hiit
LISS
Supplementing
Equipment

Yoga & meditation teachers

Fitness
Pilates
Back pain
Core training
Posture
Length with strength
Stability
Powerhouse
Prehab
Coaching
Concentracion

Food & health trainers

Keto
Carb cycling
High protein
Fat Loss
Food for energy
Food diary
Supplements
protein
Fats
fasting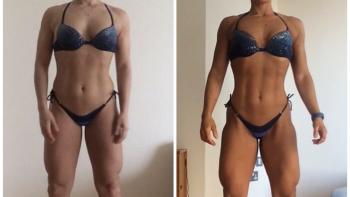 About me
Ex-Professional dancer, turned Professiona Fitness competitor & Personal Trainer.

My passion is to help people achieve their goals, of fitness and health, through small changes that
are sustainable.