online
US$ 150,00 per hour
Julia Brodska
Regression Hypnosis
Miami-Dade County, United States
Local time:
Julia will be available in 3 hours 19 mins
my availability
| | | | | |
| --- | --- | --- | --- | --- |
| Every day | 09:00 | - | 22:00 | (UTC-5) |
I'm the ONE Holistic health, healing & wellness coaching
My areas of expertise
Local people

Miami
miami beach
usa
virtual events

Beauty & Health specialists

Health and wellness
Healthy lifestyle
mindset
motivation
emotional wellness
selflove
selfhelp
Hypnotherapy
Healing
Life Coach
Spiritual health
Yoga
breathing
Anxiety
stress counseling
Self confidence
Coaching

Kitchen & BBQ masters

meal prep
Meals
meal preparation
healthy
Vegan
Chef
Cheap and Easy Meals
gourmet

Life coaches

Lifestyle
Mind management
Mindfulness
Mindset coaching
Meditation
Self Love & Acceptance
self awareness
Self confidence
Self development
Self esteem
Self help
Growth of the person
business coach
wellness
author

Business coaches

Business Compliance
Business growth
Business management
Business planning
Business plan
employee conflict
entrepeneur
Business Coaching
Corporate Culture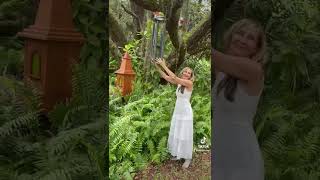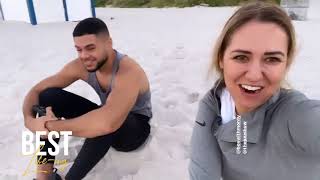 About me
Julia Brodska is an international best-selling author, regression hypnotherapist, inspirational speaker, and owner and coach at Best Life-ing. She started her first business, Juu's Kitchen, in response to colleagues wanting to buy her delicious and easy to prepare gourmet meals that helped her lose weight.

The success of Juus Kitchen propelled Julia forward and after reevaluating her goals, she set out to do what she was meant to do. She wanted to help others move past limiting beliefs, as she had, to lose 30 pounds, regain her self-esteem, and get out of over 30 thousand dollars in debt.

Julia developed her Best Life-ing principles that create balance and fulfillment in the seven crucial areas of life and began to share her strategies. Now she dedicates her life to holistic health and healing, bringing together a team of 37 healers, teachers and coaches to guide people down the path to their dreams. Julia has combined her three businesses under the Best Life-ing umbrella and continues her quest to uncover secrets to share with the world that promote spiritual growth, success, fulfillment, and happiness.

Message from Julia:

HI, I'M JULIA
I have dedicated my life work to helping people overcome their limitations to create a truly fulfilling life of dreams and manifesting. After becoming an international best selling author, I began my mission seeking out the most talented and passionate people to help me build a community that can make a massive impact through coaching & healing. My life is my dream and now, my dream is to make 1 million dreams come true for others. I truly believe that regression hypnosis is an accelerated way to access guidance, infinite intelligence, and healing like no other practice I've experienced. Please reach out if you think we'd be a good fit!