US$ 60,00 per hour
Mallory Bales
spiritual life coach
Pasco County, United States
Local time:
Mallory is available now
my availability
| | | | | |
| --- | --- | --- | --- | --- |
| Every day | 00:30 | - | 23:59 | (UTC-5) |
I'm the ONE I'm the ONE who will inspire & empower you to awaken & embody your highest self
My areas of expertise
Life coaches

Meditation
Personal development
Spiritual coaching
Transformation
Self-lovecoach
Self acceptance
Spiritual Healing
Spiritual health
Spiritualentrepreneur
emotional intelligence
Emotional support
Mindset coaching
Mindfulness
recovery
Recovered addict
Addiction Recovery
Mentor

Yoga & meditation teachers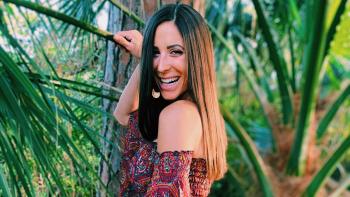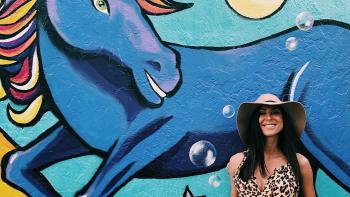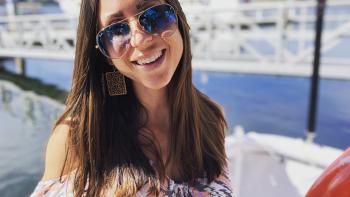 About me
Hello sweet human! My name is Mallory and I am honored you are curious to learn more about me. I am a woman on a mission to live as my highest self and create a new world governed by unconditional love, peace, creativity, and play. I was not always this way. My life did a 180 in August of 2014. I had the honor to attend Burning Man festival and while I was there I met a friend who saw my potential when it felt non-existent. They gazed into my eyes and said, "You are brilliant and you are going to live a beautiful life." For the first time I believed those words.

I never believed in myself while growing up. I thought I was stupid and had nothing to offer the world. I became an alcoholic by freshman year of high school. My dream was to become an infamous playboy model- by age eighteen I was a stripper and from eighteen to twenty four I drank ten + drinks every night. In 2013 I cried to the Universe for help and the book 'The Secret' by Rhonda Byrne serendipitously fell into my lap. From that moment on everything began to shift. This is what led me to a massive spiritual awakening at Burning Man. After the festival I was willing to surrender my life over to a greater intelligence in order to live out my soul's purpose.

Today my life is a dedication to inspiring, empowering, and elevating consciousness.There is nothing I wish for more than to give the same gift to others that my friend gave to me at Burning Man. They helped a blind woman see her true self and discover sustainable peace. Within each and every single one of us is a sparkling gem, but many of us are blind to it. We have no idea what our potential is and what the Universe can do through us because we typically identify with the dark limited aspect of ourself. Life becomes limitless and so much fun as soon as we choose to surrender and identify with the light as the true self.

My credentials:

I have been teaching yoga for four years and coaching for two years. I am a ICF certified coach through Beautiful You Coaching Academy based in Australia. I did my 200 Hatha/ Vinyasa YTT in Rishikesh India and a 300 tantric chakra YTT in Bali. I teach Hatha, Vinyasa, or Hatha/vinyasa classes and meditation. I also teach a donation based class called Yoga for 12 Steps Recovery for anyone who is interested in the 12 steps as a healing path.  I graduated from Naropa University. Naropa University was founded by Tibetan Buddhist master Chogyam Trungpa Rinpoche. I graduated with a BA in religious studies, contemplative psychology, and women studies. I have a podcast on iTunes called The Naked Essence and I am a published writer in Elephants Journal and Inspired Coaching Magazine. I am speaker and team leader for a movement called Elevation, which is a movement to inspire kindness.