online
US$ 50,00 per hour
Zack Osborn
Teaching & Building
San Diego County, United States
Local time:
Zack is available now
my availability
| | | | | |
| --- | --- | --- | --- | --- |
| Every day | 09:00 | - | 22:00 | (UTC-7) |
I'm the ONE #Green Handyman
My areas of expertise
Gardeners

anaerobic digester
Hydroponics
aquaponics
water treatment
Indoor plants
Succulents
indoor growing
cannabisgarden
fruit trees

Other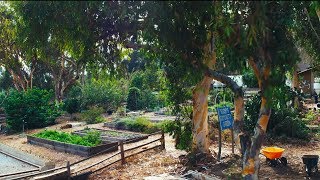 About me
A degree in pharmacological chemistry and experience in aquaponics, composting, fruit trees, elementary school garden programs; I do it all.

I consider myself a 'Green Handyman' who has worked in research, big businesses like Illumina, and for myself through my projects and innovative ambitions.

Sometimes a barrier just needs a quick catalyst to get past a problem. Let me be your catalyst, 1 minute and 1 idea applied to the right problem - the cost becomes negligible. Let me share with you what I've learned over the years.