Instant contact with a translator
It doesn't matter if you want a whole article or just a small sentence to be translated. Via TheONE there is always a native speaker available who can help you directly. They work remotely via a live video connection and because you can share your screen you often don't even have to send anything.
The translators are native to more than 100 countries, so a document can be translated into any language you want. You pay per minute and can choose which translator you find most suitable.
,## The advantage of translating via a live video link Most of the documents that are translated are books and promotional brochures. Translation agencies love them because it gives them their reason to exist. But where can you go if you want a PowerPoint presentation translated? When it comes to small pieces of text, translation agencies are often expensive and take a long time to translate. Large assignments always come first.
The big advantage of translating via a live video call is that you immediately get someone on the line who can take a look with you at the text or do a quick translation for you. It is not only faster but also cheaper.
The advantages are
24/7 there is someone available who can translate for you
Have your translation made directly
Have a translator look at your screen with you
Pay per minute
Choose your own translator
How good is the quality of the translators on TheONE
TheONE only facilitates contact between you and the translator. Anyone can register as a translator, ranging from students to professors. This also means that you need to check which profile meets your requirements. Of course, the costs also play a role. You understand that a student from Bolivia is usually cheaper than a professional translator from the UK.
Apart from the profile, the quality can also be seen by the rating they have. After your video call, you can also give the translators a rating to show others how good the translation was.
Do the translators at TheONE have a non-disclosure obligation?
The translators at TheONE do not have an obligation of confidentiality by default. However, you can agree on this yourself with the translator before showing or emailing anything. Of course, they won't put your documents online just like that, because of course, they want a follow-up job.
Tip: Be clear and careful when you show something to a translator. You don't want your company secrets to just lie on the street.
What does a translator earn through TheONE?
Each translator can set his price. It can be as little as 4 cents per minute. What a translator earns, therefore, depends entirely on the amount of text, the price per minute, the complexity of the text, and the speed with which the translator can translate.
Fortunately, you decide which translator can translate your texts remotely. It means that you also have an influence on the costs. If you are not satisfied after the first translation, you can immediately choose someone else because at TheONE, you will find translators from all over the world.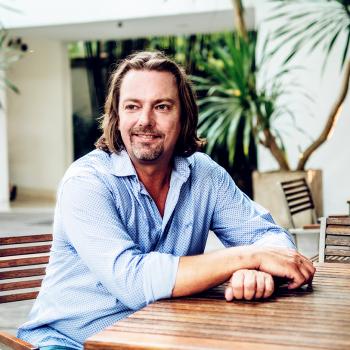 Ben Steenstra
3 mins read
37 Spanish English translators available
Izrrael Sandrea

Digital Marketing

US$ 2,26 pm

Rocio Reyes

University Student

US$ 0,09 pm

Laura Malache

Journalism

US$ 0,13 pm

Inma Academia Verba

Spanish teacher

US$ 0,27 pm

Jesus Medina

Teaching Languages

US$ 0,08 pm

Daniela Avilés Salazar

Tourism bachelor

US$ 0,25 pm
Show more