Twenty One Pilots, Bring Me The Horizon, The 1975 & More Anunciado para Festival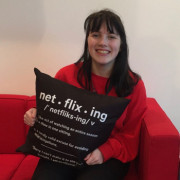 Eva van den Bosch
17-10-2019 lectura en 2 min
Los festivales hermanos alemanes Hurricane y Southside comenzaron a burlarse ayer de que Twenty One Pilots iba a encabezar su cartel para el próximo año.
Ahora, ellos han confirmado oficialmente eso, ¡pero no sólo eso!
También se unen a la alineación, además del dúo, The 1975, Bring Me The Horizon y muchos más!
Echa un vistazo a los tweets de anuncios que aparecen a continuación y haznos saber si estás planeando asistir.
Wir roll'n das Fass rein! Hier sind die neuen Bands für's Southside 2020 >>>https://t.co/iJAb87o1zc pic.twitter.com/Q8ua0euaBw

— Southside Festival (@southsidefstvl) October 17, 2019
Wir roll'n das Fass rein! Hier sind die neuen Bands für's Hurricane 2020 >>> https://t.co/QkSpCeH6H9 pic.twitter.com/tGMFaxs6sS

— Hurricane Festival (@hurricanefstvl) October 17, 2019