Want to get in contact with Karla?
Just try it. You'll receive €5,- try out credits.
And the first minute is always free.
I'm the ONE to help you become better in Spanish, English, math, science, and mindfullness
Karla is available now
donwload the app to call now
My areas of expertise
Local guide: #Mexico #Arizona #Guanajuato #Bars #Restaurants
Wellness: #mindfullness #Tarot #Astrology #stretching #Soul #grounding #intuition
Language: #spanish #english
Kitchen & BBQ: #Vegan #Vegetarian #Mexican Cuisine #Cheap and Easy Meals
Personal coaching: #motivation #positive mindset #intuition #book recommendations #mindset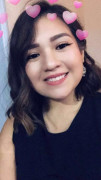 offline
$ 16.98 per hour
Karla Ortega
León, Mexico
Local time:
Karla is available now
my availability
| | | | | |
| --- | --- | --- | --- | --- |
| Every day | 13:00 | - | 19:00 | (UTC-6) |
About me
Studied Biology in the US, but my family is originally from Mexico.
Worked as a nanny, as a barista, and as a clinical assistant. I love helping others and teaching as much as possible. I hope to one day work in the health field to help patients learn about preventative care and educate women on reproductive health.
I'm the ONE to help you become better in Spanish, English, math, science, and mindfullness
My areas of expertise
Local guide: #Mexico #Arizona #Guanajuato #Bars #Restaurants
Wellness: #mindfullness #Tarot #Astrology #stretching #Soul #grounding #intuition
Language: #spanish #english
Kitchen & BBQ: #Vegan #Vegetarian #Mexican Cuisine #Cheap and Easy Meals
Personal coaching: #motivation #positive mindset #intuition #book recommendations #mindset