Want to get in contact with Prashanth?
Just try it. You'll receive €5,- try out credits.
And the first minute is always free.
Prashanth Kumar
Tour leader
I'm the ONE you want to meet to
learn
explore
taste my dishes
fix your things
Prashanth is available now
donwload the app to call now
My areas of expertise
Local guide: #paris
Kitchen & BBQ: #Indian cuisine #Hyderabadi Dum Biryani #Curry #Lassi
Consultancy: #Installation
Wellness: #Yoga #Mediation
Teaching: #Mathematics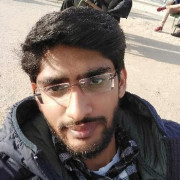 online
$ 17.06 per hour
Prashanth Kumar
Tour leader
Paris, France
Local time:
Prashanth is available now
my availability
| | | | | |
| --- | --- | --- | --- | --- |
| Every day | 00:00 | - | 23:59 | (UTC+2) |
About me
I am an engineer experienced in software and hardware troubleshooting and development. Along with this I have been guiding various people from various countries from past 3 years. I have been living in Paris from 4 years. I am a passionate traveller and love to meet different people from around the world. This made me to choose tour leader as my main career, where I spend weeks of time along with the tourists guiding them and make them see their dream places. In the free time I guide people in and around Paris by making them walk alongside the old streets of Paris and travel in the public transportation by which they can feel themselves as a local Parisians..
Ofcource it is said to BE A PARISIAN IN PARIS..


I am also a great cook and thats my passion.

I'm the ONE you want to meet to
learn
explore
taste my dishes
fix your things
My areas of expertise
Local guide: #paris
Kitchen & BBQ: #Indian cuisine #Hyderabadi Dum Biryani #Curry #Lassi
Consultancy: #Installation
Wellness: #Yoga #Mediation
Teaching: #Mathematics