Want to get in contact with Rose?
Just try it. You'll receive €5,- try out credits.
And the first minute is always free.
I'm the ONE everyone goes to for the most obscure questions!
Rose is available now
donwload the app to call now
My areas of expertise
Local guide: #belgium #leuven #belgian architecture #Food
Beauty & Health: #Natural beauty tips #Hair #makeup #home remedies #you time #quick fixes #beauty tips #feel good
Language: #Enlgish
Kitchen & BBQ: #cooking #Keto #healthy #fun recipes #Quick fresh meals
Personal coaching: #motivatie #motivating #Motivation and Self Control #Life changes #Life Coach #life organization #help #Mental health #autism #Personal training #self love #Self confidence #Guidance #motivation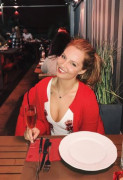 online
$ 45.42 per hour
Rose Hughes
Advocate
Flemish Brabant, Belgium
Local time:
Rose is available now
my availability
| | | | | |
| --- | --- | --- | --- | --- |
| Every day | 09:00 | - | 23:59 | (UTC+1) |
About me
I have a Bachelors of Science, a background in Mental Health and Autism. I have 2 medical parents and health issues myself. I am a qualified Personal Trainer with a background in powerlifting and health. I have a passion for research and know more than most. I don't go by the news but by rational research and evidence. I also have a background in performance art and singing. I am creative & adore cooking/food. Charity/NGO is my passion. Animals and welfare too :)
I'm the ONE everyone goes to for the most obscure questions!
My areas of expertise
Local guide: #belgium #leuven #belgian architecture #Food
Beauty & Health: #Natural beauty tips #Hair #makeup #home remedies #you time #quick fixes #beauty tips #feel good
Language: #Enlgish
Kitchen & BBQ: #cooking #Keto #healthy #fun recipes #Quick fresh meals
Personal coaching: #motivatie #motivating #Motivation and Self Control #Life changes #Life Coach #life organization #help #Mental health #autism #Personal training #self love #Self confidence #Guidance #motivation