Want to get in contact with Sam?
Just try it. You'll receive €5,- try out credits.
And the first minute is always free.
I'm the ONE I'm the ONE Mathematics and English tutor and tech support specialist
Sam is available now
donwload the app to call now
My areas of expertise
IT & Electronics: #Wifi #windows #Windows 10 #Mac #Windows problems #Internet #Internet wifi #Hardware #Hardware Support #cleaninstall #install #Install software #Installation #audio #Audio visual #printer #printers
Construction & maintenance: #handyman #Carpenter #Carpentry #furniture #Assembly
Arts & crafts: #Painting #Painting and artists #Painting As Meditation #Drawing
Teaching: #math #Math homework #Mathematical litteracy #Mathematics #AP #IB #english #English as a foreign language #English conversation #English language arts #Calculus #algebra #statistics #Statistic #Physics #trigonometry
Language: #english #English for beginners #English for foreigners #English Grammar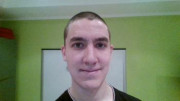 $ 34.19 per hour
Sam Gordon
Berlin, Germany
Local time:
Sam is available now
my availability
| | | | | |
| --- | --- | --- | --- | --- |
| Sunday | - | | | |
| Monday | 08:00 | - | 21:00 | (UTC+2) |
| Tuesday | 08:00 | - | 21:00 | (UTC+2) |
| Wednesday | 08:00 | - | 21:00 | (UTC+2) |
| Thursday | 08:00 | - | 21:00 | (UTC+2) |
| Friday | 08:00 | - | 21:00 | (UTC+2) |
| Saturday | - | | | |
About me
I offer office/home tech support and tutoring. I specialize in a wide variety of mathematical topics. Most of my students are enrolled in math courses at the university level, but I also have younger students who are still preparing for university, and others who are learning for personal or professional development. I teach many different topics in mathematics, from fundamental topics up to advanced undergraduate topics. I try to rely on conceptual understanding over memorization, whenever possible. My teaching style is conversational and painless, but I do like to take my time to make sure that every step is understood completely.

Each person has a unique learning process, so it's essential for you to have all of your questions answered directly and naturally, which is not always possible in a classroom. With personalized tutoring we can effectively fill the gaps in your understanding, and improve your ability to learn independently. In my experience, every student can learn mathematics. In fact, I have never once worked with a person who is incapable of learning or improving. People simply need clear explanations.
I'm the ONE I'm the ONE Mathematics and English tutor and tech support specialist
My areas of expertise
IT & Electronics: #Wifi #windows #Windows 10 #Mac #Windows problems #Internet #Internet wifi #Hardware #Hardware Support #cleaninstall #install #Install software #Installation #audio #Audio visual #printer #printers
Construction & maintenance: #handyman #Carpenter #Carpentry #furniture #Assembly
Arts & crafts: #Painting #Painting and artists #Painting As Meditation #Drawing
Teaching: #math #Math homework #Mathematical litteracy #Mathematics #AP #IB #english #English as a foreign language #English conversation #English language arts #Calculus #algebra #statistics #Statistic #Physics #trigonometry
Language: #english #English for beginners #English for foreigners #English Grammar