CBD Topicals For Pain Relief
All of us deal with pain on some level. For some it's the pain associated with chronic disease. Others, the pain that occurs after vigorous workouts. Still others, it's the common joint and soft tissue pain that is inherent in the aging process. Pain is unbearable, and there aren't many great solutions for it. 
For many years, you had the option of just living with the pain or taking dangerous and addictive drugs to numb it. Even the over the counter options that are considered "safer" aren't meant to be taken long term, and can cause gastrointestinal or liver problems. But in recent years, people have started to look for a more natural solution. 
CBD and the Pain Response
Enter CBD. A cannabinoid whose long name is "cannabidiol", this compound is extracted from the cannabis plant, the same place we find THC. But unlike its relative, CBD is non-psychoactive. It doesn't create a high in the human body. But it does share a lot of the potential benefits. 
Among these are anti-inflammatory and analgesic properties. More human research is necessary to prove conclusively that it works for pain relief. But there is plentiful anecdotal evidence, as well as several preliminary studies that have demonstrated the efficacy of CBD on the pain response. 
How Does it Work?
Every human being (and, in fact, most animals) has what is called an endocannabinoid system. This system functions to keep our bodies in a state of homeostasis. Homeostasis is the effort of your body to keep all systems and functions working together in harmony and balance, despite any external factors. 
Receptors for this system wind throughout the body. The central nervous system (the brain and spinal cord nerves) house what are called CB1 receptors. 
The peripheral nervous system (the nerves of the extremities) houses what are called CB2 receptors. Both of these types of receptors interact with endocannabinoids (cannabinoids made within the human body) and cannabinoids from an external source like CBD. 
The endocannabinoid system regulates a ton of body functions, including the following:
Pain
Motor control
Appetite
Mood 
Sleep
Reproduction
Digestion
Immune function
Temperature regulation
Memory
Pleasure
Because CBD interacts with the endocannabinoid system, it has a lot of potential in treatment for many diseases. One of the most widely researched is, of course, pain. 
Topical CBD Treatment
There are two ways that you can use CBD to treat pain in the body. One is to ingest CBD in the form of a tincture, oil, or edible. This works systemically, acting with CB1 receptors in the CNS by way of the bloodstream. 
The other way is through topical treatment, in the form of a cream, salve, or balm. This can be used to direct relief to a particular joint or muscle. CBD that is absorbed through the skin will not pass the blood/brain barrier, but will instead work with the CB2 receptors of the peripheral nervous system. 
Often CBD brands will create a topical treatment that offers a hefty dose of CBD, as well as other pain-relieving herbs like arnica. Sometimes they will add menthol (for a cooling sensation), or capsaicin (for a warming sensation). Like a more natural form of Icy/Hot with more potential benefit. 
Because of CBDs additional anti-inflammatory effect, these kinds of topical treatments are popular with arthritis patients, or those who have fibromyalgia. 
How To Find the Right CBD Topical For Pain
One of the biggest issues in the world of CBD is the flooded and unregulated marketplace. The FDA does not regulate CBD products, so anyone can make a subpar cream or tincture, slap a label on it, and sell it to the masses. 
If you were to take a large sampling of CBD products and test them, you'd find that the contents don't match the label. Many products don't even contain CBD. But don't despair. There are some tips you can follow to make sure that you find the CBD products that are potent and pure. 
Tip #1: Find the Reputable Brands
The first thing to do is find the big, reputable CBD companies. Thanks to the internet, this isn't the Herculean task it could be. Start by googling some "best of" lists, and follow the trail of the most mentioned brands. Next, visit their websites. 
Once there, take a look at what they offer. Are they mentioned in any major publications? What certifications do they have? Are they transparent about their production practices? What are their ethics and mission? (Believe us, most of them love to share their CBD passion). 
Tip #2: Look for Third Party Testing from Independent Labs
Next, take a look at their testing processes. "Lab tested" isn't enough. The company should offer results from independent third party labs to ensure potency and purity of their products. Anything less means they could be pulling a fast one. "Oh, trust me when I say this is in my product, the lab I own confirms this." 
No. Third party lab results are the only thing you can trust. What's more, these results should be easy to find on their webpage--ideally right on the product page itself. 
Tip #3: Check the Reviews
When you've found a few companies that meet the previous standards, take a look at what their customers are saying. Think about what YOU would like to see in CBD topicals. Do you prefer a gel or a cream? Do you like a cooling effect, or a warming effect, or none at all? How do customers like the product, do they find it too greasy? Does the menthol have an overpowering smell? 
You may not get answers to all of your questions, but you'll have a better idea of just exactly what you're looking for. And only you know exactly what you're looking for in a pain relief topical. If you're still feeling unsure, purchase your topical from a company that offers a full satisfaction money back guarantee. That way, whether you love it or hate it, you haven't lost a thing.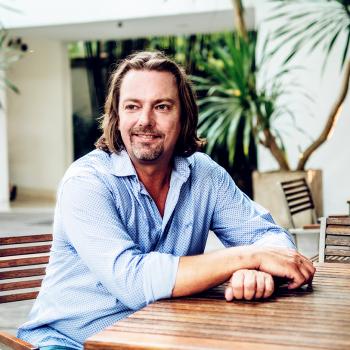 Ben Steenstra
05-11-2021 6 mins read
Related Alternative science specialists
Jose W.

Digital marketing

€ 2,50 pm

Yvette Aquino

herbalism, nursing,

€ 0,87 pm

Carolina Fernández

Holistic Dietitian

€ 1,00 pm

Daria Magda

Qi gong practice

€ 0,33 pm
Show more