Alternative science specialists
Alternative science specialists from all over the world gather at CallTheONE to share their knowledge. Contact online alternative science specialists via live video calling for questions or a live session. Expand your knowledge and find the answers you need.
Alternative science is about alternative healing, spirituality, chakras, dream lectures and so much more. What some people think is an alternative, others believe it is the established order. The online expert in the field of alternative science often shift the boundary from what is customary to what really works for you.
Sometimes you have tried everything, but you do not find a solution for your illness, restless feeling or you just do not know what to do with your life anymore. Doctors, specialists, and life coaches have tried everything, but nothing seems to help. At that moment in time, it is not strange at all to investigate what alternative science has to offer.
The online alternative science specialists can be contacted via a live video link. Every expert has his or her own specialty. Topics for which you can turn to an alternative science expert include:
Advice on alternative medicine and medicines
Questions about spirituality
Questions about dreams or special events in your life
Horoscope readings and numerology
Readings
Chakra cleaning at a distance
Energy work and remote cleaning
Ayurveda
And more practical things like what food you can digest
Every form of alternative science is not proven by the established order, but that does not mean that it does not work. You yourself know best what is good for you as long as you listen carefully to your body and mind.
Alternative science specialists from all over the world on TheONE platform
Thanks to CallTheONE, alternative science experts from all over the world are directly available for questions and online sessions. Because you can pay automatically per minute, you determine how much you want to spend.
Why would you approach alternative science experts through live video calling?
Contact them when and where you want
Pay per minute and the first minute is free
So you can see each other
Ayurveda advice via a Live Video Connection
Ayurveda comes from India and is the oldest form of medicine known to our modern civilization. Some claim that Ayurveda is more than 6,000 years old. In India, Ayurveda is by no means an alternative science. Many people from India view regular health care as an alternative.
If you want to know more about Ayurveda, please contact an online Ayurveda specialist via the online video chat function. To read more about Ayurveda you can also go to jiva.com.
Pay attention!
CallTheONE facilitates you to get in touch with people who want to share their knowledge. No guarantee can be given about the quality of advice from an alternative science expert. Therefore, CallTheONE cannot accept any responsibility for the outcome or consequences of a session, advice or proposed treatment.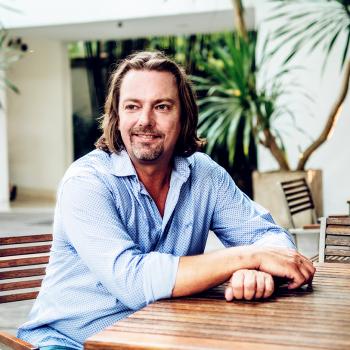 Ben Steenstra
3 mins read
51 alternative medicine experts available
Jose W.

Digital marketing

US$ 2,83 pm

Daria Magda

Qi gong practice

US$ 0,38 pm

Yvette Aquino

herbalism, nursing,

US$ 1,00 pm

Carolina Fernández

Holistic Dietitian

US$ 1,13 pm
Show more