online
€ 24,56 per hour
Alaa Rashwan
I enjoy teaching.
South Jakarta City, Indonesia
Local time:
Alaa is available now
English Proficient
Arabic Native
Indonesian Proficient
French A Little
my availability
| | | | | |
| --- | --- | --- | --- | --- |
| Every day | 08:00 | - | 23:00 | (UTC+7) |
I'm the ONE Online Language Tutor for non - Native Speaker , I can help you for learning.
My areas of expertise
Local people

Jakarta
Cairo
indonesia
bali walking
Egypt
UAE
Saudi arabia
oman
اللهجات
العامية

IT & Electronics experts

Construction professionals

Musicians & singers

Creatives & designers

Yes
i can
To be fun
Writing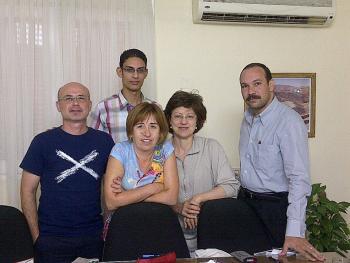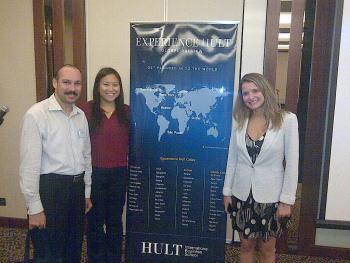 About me
I'm currently living in Jakarta, Indonesia, and I have been teaching Arabic Language in Alif Arab Academy language institution since June of 2011.
I genuinely enjoy teaching, Teaching Arabic language for non-native speakers, Coordinator and teacher in the special program, including the preparation of educational materials and exams in various Language skills. I keep the students interested in learning by creating interactive lesson plans in easy way to the students.
I'm a senior lecturer (Arabic Language) Alif Arab Academy I have many years' experience as an educator. I'm an author of some dictionaries. and helped in writing several books.
- Teaching Arabic
- Making test for students
- Deciding the level of the students in Arabic
- Making syllabus
- Preparing daily, weekly, and monthly materials for teaching
- Making bank questions for preparation of students' test.
- Creating an Arabic record for listening test
- Looking for an appropriate movie and video for the students.
I'm an Arabic language educator of Egyptian Nationality and I have experience in teaching Arabic for 20 years.
I enjoy teaching and treasures the experience in dealing and working with different types of students and different levels.
I have taught students as young as 3 years old and up to the age of 65 years old.
I like teaching fun classes where students feel comfortable and enjoy the lessons.
I'm an undergraduate form Alexandria University, Egypt, my specialist subject is Geography but I have taught English, Arabic and Religious .I have been a teacher for 20 years. I had also assisted in compiling and creating books in Jakarta, and had recently attended Teaching for Teachers training in Arab Academy, Garden City, Cairo, Egypt .
Feel free to contact me at any time,
Thanks to all and good luck
https://www.youtube.com/channel/UCAHj1w-M8s0tWmHf2yga9wA


Victor Demmendal
Indre-et-Loire, France
It was nice to talk to Rashwan and I hope he can make his dreams come true.