42 Abandonados influyentes que han cambiado el mundo
La mayoría de la gente sabe que Steve Jobs, Bill Gates, Richard Branson y Mark Zuckerberg abandonan prematuramente la escuela. En su tiempo, fueron los rebeldes quienes creyeron que podían cambiar el mundo. La educación era una inútil pérdida de tiempo que les impedía tener un sueño real.
Si nos fijamos en los fundadores de las principales empresas del mundo, resulta que el éxito empresarial no tiene nada que ver con la educación, ni con nuestro sistema educativo actual. De hecho, la lista de empresarios exitosos sin educación es tan grande que casi se puede decir que nuestro sistema educativo se está resistiendo al éxito empresarial.
Tampoco hay necesidad de educación en los campos de la música, la actuación, la escritura, la moda, la ciencia y la Presidencia de los Estados Unidos. Vea abajo una lista al azar de 42 nombres bien conocidos que no han completado sus estudios. También lea cómo expresan lo que piensan sobre la educación en sus propias citas.
Empresarios exitosos que terminaron su educación prematuramente
1. Steve Jobs - Apple - dejó de fumar después de 6 meses en Reed College y comenzó en su garaje Apple Computers.
The minute I dropped out I could stop taking the required classes that didn't interest me, and begin dropping in on the ones that looked interesting.
2. Bill Gates - Microsoft - se detuvo después de 2 años en la Universidad de Harvard. Después de 30 años obtuvo su título universitario.
I don't know' has become 'I don't know yet'.
3. Richard Branson - Virgin - Dejó la escuela secundaria a la edad de 16 años para crear una revista de estudiantes. Sorprendentemente, era disléxico.
Education doesn't just take place in stuffy classrooms and university buildings, it can happen everywhere, every day to every person.
4. Mark Zuckerberg - Facebook - se detuvo después de 2 años en Harvard. Al igual que Bill Gates, recibió su doctorado honorario después de 13 años.
Move fast and break things. Unless you are breaking stuff, you are not moving fast enough.
5. John D. Rockefeller - dejó su educación en la Escuela Secundaria Central de Cleveland.
Don't be afraid to give up the good to go for the great.
6. Walt Disney - Mickey Mouse - abandonó la escuela secundaria McKinley en Chicago cuando tenía 16 años. Fue sólo después del tercer cortometraje sobre Mickey Mouse que el dibujo animado se convirtió en un éxito.
If you can dream it, you can do it. All our dreams can come true, if we have the courage to pursue them.
Mejora tu calidad de vida con la ayuda de un entrenador de vida
Pida entrenamiento o consejo a través de una videollamada en vivo.
Disponible las 24 horas del día, los 7 días de la semana en 130 países
Paga por minuto y el primer minuto es siempre gratis
7. Michael Dell - Dell - dejó su educación a la edad de 19 años en la Universidad de Texas.
There's always an opportunity to make a difference.
8. David Karp - Tumblr - dejó su entrenamiento a la edad de 15 años en la prestigiosa Bronx High School of Science.
Good products are built by people who want to use it themselves.
9. Joe Lewis - Tavistock Banqueting - dejó su entrenamiento cuando tenía 15 años y ahora vale más de 5 billones.
We can afford almost any mistake once.
10. David H. Murdock - empresario y filántropo - dejó su educación, se fue a trabajar a una gasolinera y ahora tiene un valor de más de 3.000 millones de dólares.
Success isn't something you achieve by accident, but rather by design.
11. Ray Kroc - McDonalds - dejó su formación de adolescente porque ya no tenía paciencia para la escuela y empezó a trabajar como vendedor.
Luck is a dividend or sweat. The more you sweat, the luckier you get.
12. Evan Williams - Co-fundador de Twitter - dejó su formación en la Universidad de Nebraska después de tres semestres para convertirse en programador freelance en HP.
My life has been a series of well-orchestrated accidents; I've always suffered from hallucinogenic optimism.
13. Julian Assange - WikiLeaks - dejó su educación a los 19 años en la Universidad de Melbourne.
To keep a person ignorant is to place them in a cage.
14. Larry Ellison - Oracle - dejó su formación en la Universidad de Chicago, donde debería haber sido médico bajo coacción de sus padres. Su valor supera los 55.000 millones de dólares.
When you innovate, you've got to be prepared for everyone telling you you're nuts.
15. Jan Koum - WhatsApp - se detuvo justo antes de tener que hacer el examen.
I want to do one thing and do it well.
16. Ralph Lauren - Ralph Lauren Corp - dejó su educación en Baruch College después de dos años.
A lot of hard work is hidden behind nice things.
17. Henry Ford - Ford Motor Company - nunca fue a la escuela.
Anyone who stops learning is old, whether at twenty or eighty. Anyone who keeps learning stays young.
18. Fredrick Henry Royce - cofundador de Rolls-Royce - abandonó la escuela secundaria.
Take the best that exists and make it better.
19. Charles Culpeper - Coca Cola - abandonó la escuela secundaria.
For God's sake build not your faith upon Tradition, 'tis as rotten as a rotten Post.
20. David Geffen - DreamWorks SKG - nunca terminó su entrenamiento, pero se lo dijo a todos.
Anybody who thinks money will make you happy, hasn't got money.
21. Barry Charles Diller - Fox Broadcasting Company - dejó su educación en la Universidad de California después de un año.
I've always said that I believe deeply in creative conflict, and that means passionately arguing–whatever your thoughts are, whatever the point is.
22. David Ogilvy - Ogilvy - fue expulsado de la Universidad de Oxford cuando tenía 20 años.
The best ideas come as jokes. Make your thinking as funny as possible.
23. George Eastman - Kodak - abandonó la escuela secundaria cuando tenía trece años.
The progress of the world depends almost entirely upon education.
24. Jerry Yang - cofundador de Yahoo - renunció a su doctorado.
Without rain, there is no life.
25. Joyce C. Hall - Hallmark - no fue a la escuela y empezó a vender entradas cuando tenía 18 años.
Time is everything. Anything you want, anything you accomplish - pleasure, success, fortune - is measured in time.
26. Shawn Fanning - Napster - abandonó el entrenamiento cuando tenía 19 años.
That's why I ended up leaving school - because it required so much time, and it was such an excellent idea. I figured I would regret not going full force with this idea. It seemed we could make something of it.
27. El Coronel Harland David Sanders - KFC - comenzó a trabajar cuando tenía 10 años.
I've only had two rules: Do all you can and do it the best you can.
28. Anton Herman Gerard "Anthony" Fokker - Fokker - no terminó la escuela secundaria.
There is only one cause of unhappiness: the false beliefs you have in your head, beliefs so widespread, so commonly held, that it never occurs to you to question them.
29. Matt Mullenweg - WordPress - dejó su educación en la Universidad de Houston cuando tenía 20 años.
If you want to be good at something, you really have to work at it every single day.
30. Edwin Land - Co-fundador de Polaroid - dejó su educación y más tarde puso más de 500 patentes a su nombre e inventó la fotografía instantánea.
It's not that we need new ideas, but we need to stop having old ideas.
31. Ingvar Kamprad - IKEA - dejó su entrenamiento cuando tenía 17 años.
Only those who are asleep make no mistakes.
Escritores, actores y directores exitosos que terminaron su formación prematuramente
32. Steven Spielberg - Conocido de E.T. y Jurassic Park - dejó su entrenamiento en la Universidad de California. Después de 37 años, entregó una tesis y se graduó.
You shouldn't dream your film, you should make it!
33. Joanne Rowling - Se convirtió en una madre de asistencia social y escribió a Harry Potte durante 5 años.
It is our choices... that show what we truly are, far more than our abilities.
34. Tom Hanks - Forrest Gump y Cast Away - dejó de estudiar teatro en la Universidad Estatal de California en Sacramento.
I've made over 20 movies, and 5 of them are good.
35. Quentin Tarantino - Pulp Fiction, Inglourious Basterds y Django Unchained - abandonó la escuela secundaria a los 16 años.
When people ask me if I went to film school I tell them, 'no, I went to films'.
36. Aretha Franklin - Respect & Think - dejó de fumar a los 15 años para cuidar a su primer hijo.
Sometimes, what you're looking for is already there.
37. Oprah Winfrey - presentadora, actriz, productora y filántropa - nunca recibió educación.
The biggest adventure you can ever take is to live the life of your dreams.
Personas americanas históricas que terminaron prematuramente su educación
38. Benjamin Franklin - Padres Fundadores de los Estados Unidos - Coautor de la Declaración Americana de Independencia y la Constitución - fue a la escuela hasta los diez años para trabajar con su hermano como impresor. También es el inventor de los pararrayos.
Either write something worth reading or do something worth writing.
39. Abraham Lincoln - presidente de los EE.UU. - renunció después de 1 año de entrenamiento para aprender trigonometría.
Be sure you put your feet in the right place, then stand firm.
40. Andrew Jackson - presidente de los Estados Unidos - no recibió ningún entrenamiento, pero comenzó a entrenarse como abogado cuando tenía 35 años de edad.
I've got big shoes to fill. This is my chance to do something. I have to seize the moment.
41. Orville y Wilbur Wright nunca han tenido entrenamiento.
If we all worked on the assumption that what is accepted as true is really true, there would be little hope of advance.
42. Albert Einstein - E=MC2 - abandonó la escuela cuando tenía 15 años.
Two things are infinite: the universe and human stupidity; and I'm not sure about the universe.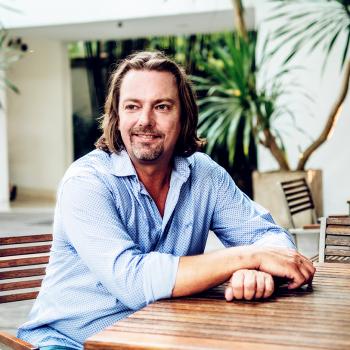 Ben Steenstra
06-06-2019 lectura en 9 min
Artículos relacionados
Mostrar más
71 los coaches y mentores de negocios disponibles
Maria Lia Dartiguelongue

Freelance Life Coach

US$ 0,58 pm

Adrián Anselmo

Empresario online

US$ 0,41 pm

Walter Macías

Entrepeneur

US$ 0,20 pm

Mauro Miceli Consigli

Entrepeneurship

US$ 0,30 pm

Paola Pedraza

Empresaria Digital

US$ 0,22 pm

Crestian Martin

Entrepreneur

US$ 0,50 pm
Mostrar más