15 Photos That Summarized Rock Am Ring For Us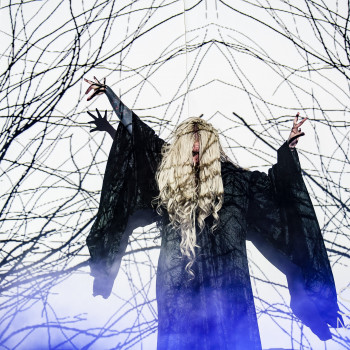 We witnessed Rock Am Ring in all its glory for the first time this year and these are the photos we will remember forever.
15.
Nothing,nowhere giving an emotional performance in front of an excited and intimate crowd.
14.
Underoath making their grand return to Germany, playing the mainstage on saturday.
13.
Starset introducing their brand new look ahead of the release and announcement of their upcoming album.
12.
IDKHOW introducing their music to a massive german festival crowd. Hopefully the first of many!
11.
The legendary Alice In Chains doing what they do best on the mainstage.
10.
I Prevail making their debut in Germany in front of an absolutely massive crowd
9.
Fever 333 who opened the Crater stage early in the day, yet had a massively packed crowd and a couple dozen photographers.
8.
The crowd in front of the Crater stage on the Saturday afternoon for I Prevail
7.
Against The Current performing their hearts out in the pouring rain
6.
While She Sleeps being one of the heaviest acts on this year's line-up, proving metal is far from dying.
5.
Three Days Grace maintaining that legendary status with an incredible set and a legendary crowd.
4.
The 1975 frontman Matt Healy welcoming a massive crowd to their very late set.
3.
An excited crowd waiting in front of the main stage with the famous ferris wheel in the background
2.
Slipknot frontman Corey Taylor singing the songs in front of thousands and thousands of people
1.
Bring Me The Horizon frontman Oliver Sykes doing his thing.