Makeup professionals, artists and enthusiasts are online to instantly support you with makeup advice via live video chat. Ask you question while talking face to face and get instant answers from inspiring people.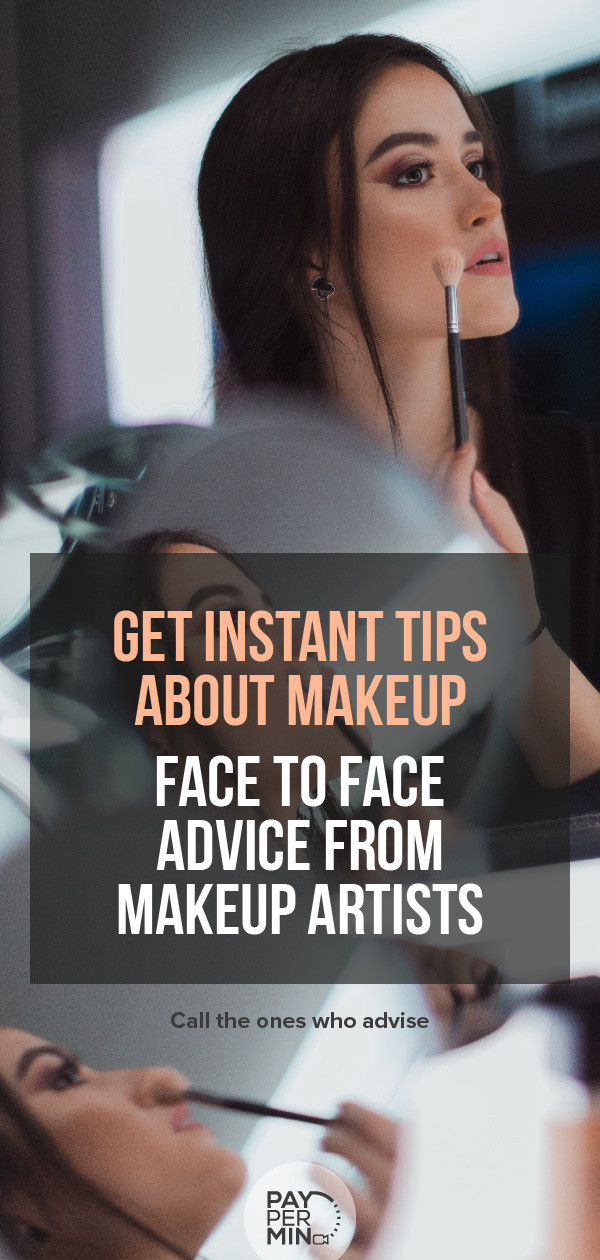 Makeup is been used for more than thousands of years. From the Egyptians, Incas and Japanese geishas, ​they all used makeup. The variety and possibilities of makeup have grown enormously over the centuries. Certainly in recent decades. That makes choosing the right makeup more difficult and requires good advice.
Makeup has different applications. It can accentuate your most beautiful contours and hide a pock-skin but is also used in films for special effects.
The most common applications for makeup are:
Accentuate eyes, mouth, nose, lips, cheeks or your jaw line
Conceal of irregularities or traumas
Special effects for movies or theater
What should you pay attention to when purchasing and using makeup
First, it is important that you know for certain that the makeup does not contain substances that you are allergic to. In addition, too much makeup can suffocate your skin, which can lead to various unpleasant side effects. Make-up professionals from TheONE can instantly tell you more about this.
When buying makeup, also pay attention to price / quality and color
Price / quality ratio: This determines the color intensity and durability of your makeup.
Color: It is different per culture, but some colors fit better with a certain skin type than others do.
Make up artists
A makeup artist is actually an artist in the field of makeup. From extravagant makeup for a party or special occasion to make up for a photo shoot, the makeup artist always has a special creation. Some makeup artists like to work with themes and make the most beautiful creations. Others are also skilled in body painting. Makeup artists are also used for film and theater performances because they know what spotlights on your face can do.
A make up professional can do more than make-up
You can ask a makeup professional about more than just makeup. Many work together with hairstylists and clothing stylists, but they themselves also often have a feeling for this.
Because you can see each other via CallTheONE, the makeup professional can immediately give the right advice. The first minute is free and then you pay as long as you let the conversation last. If you have other questions you can also ask a general beauty and health specialist.