Best beauty & health tips from a specialist
Get the best beauty and health tips from your personal specialist. Experienced specialists can be found via TheONE. Contact our beauty and health professionals via video calling and get the best advice and latest insights. When it comes to your appearance, TheONE remote beauty and health experts know exactly what you need. On-Demand information when you need it.
Ask a beauty & health specialist for advice
You want to be healthy from the inside and look good on the outside. A beauty and health specialist gives you instant advice. Knowledge can be gained by following hundreds of blogs and watching many more YouTube videos. It can be done much more comfortable by remote contact with a beauty and health specialist at TheONE.
From Fashionistas to Beauticians and from Influencers to Personal shoppers, they are all online available at TheONE. Contact one of the professionals or experienced experts direct for the best advice. You pay per minute and the first minute is free.
What can you ask a beauty & health specialist
A specialist can be asked all kinds of questions about beauty and health. For example:
Makeup advice from makeup artists and makeup professionals
Fashion advice for personal styling for every occasion
Skincare advice to look radiant
Nail care from the best pedicure and manicure specialists
Hair Styling advice from hairdressers around the world
Advice on care products for a well-groomed skin
Personal shoppers for a look that represents who you are and a wardrobe full of trendy clothes
Beauty care tips and facts
You want to look good, and you want a stylish wardrobe, makeup that accentuates your lines and shiny hair with the right shampoo and conditioner. The beauty specialists at TheONE pass on all their secrets that will keep you looking young and vital. They know many facts about beauty and have tips on fashion and more. Many people signed up as a personal shopper. Ask them, for example, what colors suit you best.
The benefit of an online personal shopper
Whether you do not have time to shop or do not know exactly what the right outfit for that one occasion is, an online personal shopper can help you out. Call a personal shopper on-demand via live video calling when she, for example, is buying clothes in Milan, Paris or London. A personal shopper gives and guards your style without bothering you. They always make you look great for every occasion and have the latest trends in fashion.
You need a new haircut, but you can not choose which one?
The hairstylists at CallTheONE are online to give you the hairstyle advice that suits you. Call via video calling, and they will inspire you with tips and advice about your new haircut.
Make up tips and advice from makeup artists
What color makeup suits you best? Ask any of the many makeup artists or fashion stylists. Directly contact them to get to know the current trends via remote advice from a distance. Dare to experiment and instantly see how it looks.
The best skin care and face treatments tips from a specialist
If you want to know all about the best skincare and face treatments, ask the help of a beauty and health specialist at TheONE. Different types of skin require different kinds of treatments. With so many choices and so many different kinds of skin types, it's hard to know what's best. Beauty and health specialists at TheONE understand what is best for you.
Did you know that we also have many beauty and health specialists from the well-known brand Babor at TheONE? Instant available via video calling for any consult, question or tip.
All you need to know about health from a specialist
Do you have skin problems, need to lose some weight or want to have better health? A specialist at TheONE can advise you on demand. Call a dietician, a health coach, or someone who is specialised in skincare. You pay per minute and the first minute is free. Call now, and get answers to all your questions.
Why use Video Calling with a beauty and health specialist?
Live Video Calling is watching and talking remotely while you can see and hear each other. That saves a lot of travel time and costs. And because care and health tips from beauty & health specialists come from all over the world, you can always find inspiration.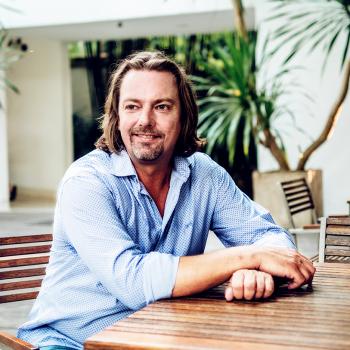 Ben Steenstra
4 mins read
77 beauty and health specialists
Lisa Sallee

our beautiful world!

US$ 0,50 pm

Grace India Gordon

Health & beauty

US$ 1,23 pm

Anne Delgado

Makeup Artist

US$ 0,17 pm

Jos Joosten

Every days beauty

US$ 1,27 pm
Show more