Eat healthy food and live a healthy lifestyle with our trainers
Get the best tips to eat healthy food and live a healthy lifestyle. Direct contact with food and health trainers from all over the world can now be called for advice. At TheONE you can get advice on healthy nutrition, vitamins, organic or vegan food to have a healthy lifestyle or to gain more energy or work on weight loss. Direct answers from real experts via live video calling.
More energy and a better lifestyle from eating healthy food
Food needs to give us energy, but unfortunately, that is not the case with all types of food (and drinks). Regular unhealthy eating or too much drinking in combination with too little exercise can lead to annoying symptoms and worse. Vitamin deficiency and excess weight are the indirect the number 1 cause of death worldwide!
The food and health trainers within TheONE can help you feel fit and with more energy than before. During a one-on-one consultation, you receive personal advice, and if you want, you can get sustainable guidance. There are roughly three types of food and health experts within TheONE to get to a more healthy lifestyle:
Dietitians and weight counselors for weight loss or even to gain weight, for example, in the case of anorexia
Vitamin and mineral experts to support a diet, intensive exercise, or supplements because you have or have had a medical condition.
Most food and health trainers specialize in one of the three knowledge areas. Because of the cohesion between the three, they often also know a lot about the other two knowledge areas. These experts will be able to help you out in achieving a more healthy lifestyle.
Vitality and energy is mainly a result of healthy food and sufficient exercise
If you get healthy nutrition and adequate exercise every day, you will quickly become fit and vital. Your mental condition also plays a part in this. That is why most food and health experts also have life coaching skills. With these skills, they support you to keep you motivated to achieve your goals.
Healthy people can also benefit from food and health trainers
You do not have to have a mental or physical condition to seek advice from food and health experts. Maybe you have a simple question about conflicting information on Google, or you want to know more about a health topic quickly.
What healthy food and lifestyle questions could you ask a food and health trainer?
What are the advantages and disadvantages of a Keto diet?
How do I recognize a vitamin deficiency?
Is a detox treatment dangerous?
Does food and exercise affect my concentration?
How many hours a day can I exercise?
What happens to my body if I do not eat for a week?
What is Ayurveda and where to find a specialist?
And much more
The professional trainers at TheONE helping out to eat more healthy food or to live a more healthy lifestyle are not a medical doctor but will be able to advise you well. Sometimes this advice can be to visit a specialized doctor.
Food and health tips for children
Many children like to eat candy. Food and health trainers know the extremely negative consequences for children that can arise from sugars. As a parent, you determine what a child eats and the degree of sport and exercise. Consult food and health experts so that your child will not suffer any adverse effects later on. Keep your children full of energy and let them live a healthy lifestyle.
How to become a vegan with support from other vegans
Vegans at TheONE are happy to give you information and support if you want to become a vegan. They know the pros and cons and know what it's like to live in a world where vegans are in the minority. They can tell you what to look out for and often know a lot about how animals suffer to provide people with food.
Pay per minute for short questions
At TheONE you pay per minute for a consultation and the first minute is free. So you know for free whether you get the right person on the line and you never pay more than you want. Download TheONE expert App and you always have a food and health expert in your pocket.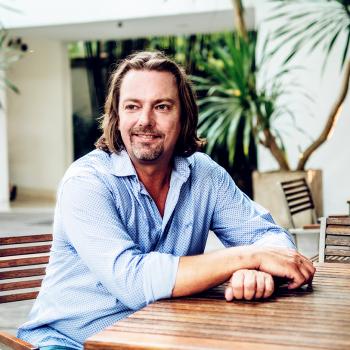 Ben Steenstra
5 mins read
70 healthy lifestyle coaches available
Marcela Cmarkova

LifestyleCoaching

€ 1,37 pm

Mursal Ahmadi

Psychologist / Coach

€ 1,25 pm

Desri Goodwin

Wellbeing coach

€ 1,29 pm

Rey Keten

Life Coach & Mentor

€ 0,81 pm

Anna Anderson

Coaching/Training

€ 2,06 pm

Kiko Hirakawa

Health Coach

€ 0,58 pm
Show more