SEO for Coaches: Do You Need a Professional's Help?
Go online and there's a coach for just about everything, including search engine optimization. While we're fortunate enough to live in a time where SEO training is right at your fingertips, putting it into practice can still be a challenge. For starters, unless you've got the time to invest in managing your site's SEO strategy, you'll likely need a professional to teach you the ropes and handle the major hurdles.
As a coach yourself, you know that an online presence is the number one way you attract new clients. Your website does more than present your services in a pretty package. It's the core of your philosophy, and it extends an offer to prospective leads that you nurture into satisfied clients. Search engine optimization helps you stay on top of trends in your niche, positioning you directly in front of the people who are most in need of your services. But if you find yourself struggling to get ahead online, a professional SEO specialist could help.
Do Coaches Need SEO?
Every business needs an optimized website. There's no way you can thrive without having the right keywords and content. While SEO is no longer the primary means of driving traffic to your site, it still plays a fundamental role in how your audience engages with your copy.
One of the reasons why search engine optimization is still relevant for coaches is that it gives you an opportunity to target niches more closely than social media ads. While Facebook and Instagram are filled with thousands of coaches from around the world targeting the same broad markets, Google allows you to build a strategy around low and mid-rank keywords your target audience is searching.
Build a Site that Grows with You
If you're just starting out as a coach, you may be interested in expanding your credentials. Many coaches start off with no college degree, relying on their professional insight and lived experience to teach their clients. While there's nothing wrong with this, you'll find that earning a college degree helps you grow more both personally and professionally. Going back to school will alter your career, though, and you'll want a site that reflects these changes with the right keywords. A professional can help you modify your offerings to align more with your emergent goals, values and passions.
Paying for SEO services while you're in college or continued education courses can get pricey, though. Private student loans can help you not just pay for tuition but also keep your business thriving while you study. Investing in your education is fundamental to ongoing success as a coach. Dedicating money toward marketing services and other forms of professional support will be equally essential to your career growth.
What to Look for in an SEO Specialist
Before you hire a professional, the first thing you need to do is write your own website and figure out what matters most to you. What are your values as a coach? What do you want people to feel when they read your website? Good search engine optimization does more than just get you shown to your target audience. It initiates a journey that ultimately leads then from a mere inquisitor to an informed and confident buyer.
Think about what your audience wants, not just what you're selling. Then, begin to create a list of keywords that reflect these needs. These will become pain points that you center your content around. You'll bring these to the table when you start interviewing different specialists to see how each of them will handle it.
Niche-Related Experience
The good thing about so many experts on social media is that there are more segments than ever. You can find SEO for female business owners, lawyers and, of course, coaches. Look for professionals in your industry. If they have direct experience in your niche, it will be easier to work with them and ensure that they understand your goals.
Detailed Strategies
Only hire professionals who are open about what type of data they'll use to build your strategy. Organic growth via search engine optimization is an ongoing process, and it doesn't happen magically overnight. Instead, with careful observation and analytics, a reliable specialist will take multiple factors into account and continually refine your site. They'll consider both on-page and off-page factors, have a strategy for acquiring backlinks and more.
Educational and Friendly
Your ideal coaching SEO specialist shouldn't be the type to hold all their cards close. You shouldn't feel like you're in the dark about what they're doing or that it's wrong for you to question their authority. Instead, as a professional, they should be willing to answer all your questions and educate you about search engine optimization. As you grow as a coach, the level of support you need for SEO may change. The right specialist will know this, and they'll do everything in their power to ensure you feel confident about managing your strategy at every stage.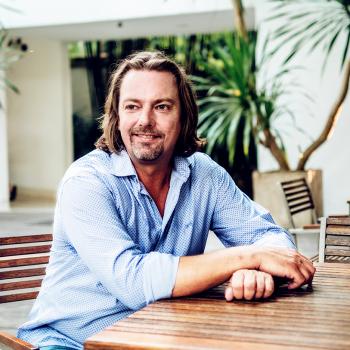 Ben Steenstra
25-06-2021 5 mins read
Related articles
Show more
Related Consultants
Jose Pallas

Digital strategist

US$ 0,42 pm

Izrrael Sandrea

Digital Marketing

US$ 2,27 pm

Van Koenig Tatari

Ecommerce Specialist

US$ 0,38 pm

Harrie van der Lubbe

Creative Developer

Free

Jose W.

Digital marketing

US$ 2,84 pm

Rick De Vlieger

Online marketeer

US$ 3,12 pm
Show more