Learn SEO and get tips from an SEO specialist
Learn and get tips instantly with all your questions on Search Engine Optimization and website optimization.
Your questions regarding Search Engine Optimization do not have to take hours to be answered. At TheONE there is always an SEO specialist available who can help you instantly with all your questions about Search Engine Optimization and website optimization. You pay an expert per minute, so you will never pay more than the answer is worth.
Learn SEO and get tips from an SEO specialist
At CallTheONE, people from all over the world have signed up to offer you direct SEO consultancy. All you have to do is choose an SEO professional who can help you with your specific question or problem.
It is the quickest, easiest, and cheapest way to learn about difficult topics such as SEO and website optimization. Have you found an SEO specialist you are not so satisfied with? Then select a new expert to help you rank your website higher in Google.
With TheONE you can find experts in the field of Search Engine Optimization. Search online or download the CallTheONE app and press the button "Call now" of the SEO specialist of your choice. Get immediate advice or answer to your question without having to search for hours online.
Your website higher in Google? Call a TheONE expert now!
SEO optimization does not always have to be outsourced to a Search Engine Optimization agency or online marketing agency. With the right SEO advice, you can improve your website and rankings by just making the right adjustments.
Call an SEO expert for help and advice
Want better rankings? Then you can certainly use some help. An SEO expert can help you remotely by giving you SEO advice and maybe some Search Engine Optimization tips and tricks about how to write better content that can rank. Together you can look for possible opportunities to rank certain keywords better.
It may be that you need to change your SEO or keyword strategy or maybe you need to build more links. A real SEO consultant can advise and guide you in this. Avoid unnecessary frustrations and waste of time and get in touch with a TheONE expert and learn SEO from real experts.
Find an SEO specialist who can help you!
Every SEO specialist has its own strengths. Find a suitable person who can help you by using hashtags. So one SEO expert will be more capable to help you with website optimization and another SEO expert can better help you with Search Engine Optimization. Once you have found the right SEO specialist you can get targeted advice and help. There are many types of areas that can be worked on, both "On-page" and "Off-page".
What to expect from a TheONE expert?
There is a lot of work involved when you pick up the SEO of your website yourself. For this, you need a thorough knowledge of the way search engines 'think and work'. When you just start clicking and writing, it can lead to problems on your website or with your keyword rankings in the short and long term.
With the help of a CallTheONE expert, you can make sure this doesn't happen. In addition, experts can also help you with other questions or problems regarding Search Engine Optimization.
What can an SEO specialist offer you?
Technical support for SEO
SEO is not just about content. It also involves a lot of technology and code. If your site is not programmed correctly you can do a lot of damage within the Google ranking.
SEO specialists from all over the world can help you to evaluate and possibly optimize the technique behind your site.
There are many other aspects that an SEO specialist can help you with. Make use of the knowledge and expertise of an SEO consultant or other marketing specialists. There is a solution for every challenge and an SEO expert will be happy to help. For example, you can read this article on how to optimize user-generated content for SEO. Call an SEO expert now via live video calling at TheONE and start to learn SEO and get the best SEO tips and tricks from our SEO experts.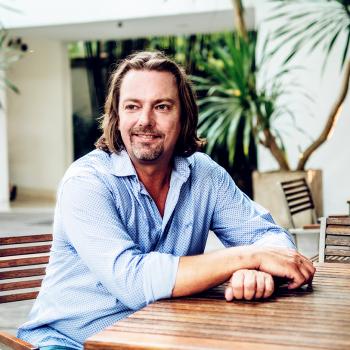 Ben Steenstra
5 mins read
Related articles
Show more
52 SEO experts available
Jose Pallas

Digital strategist

US$ 0,41 pm

Izrrael Sandrea

Digital Marketing

US$ 2,26 pm

Van Koenig Tatari

Ecommerce Specialist

US$ 0,38 pm

Harrie van der Lubbe

Creative Developer

Free

Jose W.

Digital marketing

US$ 2,83 pm

Rick De Vlieger

Online marketeer

US$ 3,11 pm
Show more