Cooking tips and lessons
Have you always wanted to cook better or make a special dish? Thanks to the tips and lessons from cooking enthusiasts on TheONE you now have direct access to the best tips and cooking lessons. And the best part is that you don't even have to leave the house. With CallTheONE, you can contact someone anywhere in the world via video calling and the person will be there to talk to you right away.
The first minute is free, and then you pay a small amount per minute for learning the best dishes or the best cooking tips.
Learn how to make the most delicious dishes right away
Will you soon have guests you want to surprise, or do you want to learn how to cook in a more varied way? Then call a cooking expert from the country of your choice. For example, call someone from India to use the most delicious spices. Or talk to someone from Paris to learn a dish from the exciting French cuisine. TheONE is active in more than 90 countries, so there is always someone available.
The advantages of online cooking lessons via TheONE
You only pay for as long as the call lasts
You decide for yourself who can teach you
Unlimited number of cooking styles and recipes
Most cooking enthusiasts are directly accessible
What can you learn about cooking from cooking enthusiasts and cooks on TheONE?
All cooking enthusiasts and cooks at TheONE share a passion for cooking and recipes. Because there are offerings from over 90 countries, what you can learn about cooking and dishes is almost unlimited. Every question you have can be answered immediately. For example:
How do you cook varied vegetarian?
What are the best vegan recipes
How to make the tastiest Thai Curry?
What is a typical Kenyan dish?
How to decorate a cake?
How to clean your kitchen equipment?
Have to have a healthy barbecue meal?
Cooking lessons from a local resident in the country of origin
Cooking lessons from someone who lives in a country where the dish comes from is always a unique experience. Sometimes there are just slightly different ingredients used, or the way of cooking is somewhat different than you are used to.
While you're cooking, the local resident will be watching through your camera, and you can see each other and talk to each other. It can be done via your SmartPhone or your computer. If you want to show an ingredient that you don't have in the house yet, you can share your screen. That way, the other person knows exactly what you mean.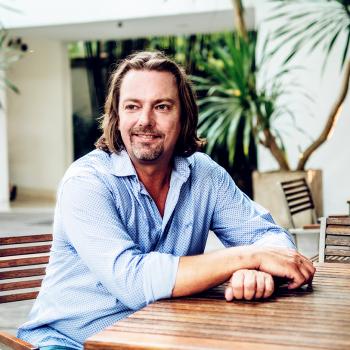 Ben Steenstra
3 mins read
Related articles
Show more
192 healthy lifestyle coaches available
Marcela Cmarkova

LifestyleCoaching

€ 1,42 pm

Dalya Salman

Tutor, Healthcare

€ 0,53 pm

Sjanga Nkosi

herbalife coach

€ 0,14 pm

Lucia G Onieva

Life Strategy Coach

€ 1,33 pm

Kim Currie

Health and wellness

€ 0,75 pm

Rose Marie Nelson

Life Coach

€ 2,09 pm
Show more