Local Guides in Paris
Are you planning to visit Paris or did you recently start living in Paris and want to know more about the city? Local residents of Paris want to tell you everything about this beautiful city. Are you looking for great places to go out, special photoshoot locations or do you want to know what the best museums are, then contact a local guide who can give you the best tips and advice. You pay per minute and the first minute is free.
A visit to Paris is guaranteed to enjoy culture, culinary food and plenty of entertainment. That is if you know where to go. The local people of Paris are online at CallTheONE to give you the best tips and advice. Why search for hours on Google and find out that the information is outdated? Call a local resident instantly and always get up-to-date information
Paris is known for many sights such as the famous Louvre, Notre Dame, the Eiffel Tower and of course the river Seine. With less than 2.5 million inhabitants, it is not a huge city, but due to history, there is always something to see and experience.
Ask local residents for the best tips via TheONE
There are many reasons why you should call a local guides via CallTheONE rather than endlessly wasting your hours on Google. Some reasons are:
Always someone available and always current information.
If desired, local residents can let you look along through their camera so that you can see exactly where your hotel is and what it looks like.
You pay per minute as long as you let the conversation last.
Paris, the City of Light in Europe
Paris is also called the City of Light in Europe because of the many lights that you see hanging throughout the city. That's why many tourists find Paris a very romantic city. But you can also shop on the Champ Elysees for the latest fashion. These are the most visited tourist attractions of Paris:
The Champ Elysees: Famous for the latest fashion
The Notre Dame Cathedral: A beautiful cathedral is known from the movie "The Hunchback of Notre Dame"
The river Seine: Wonderful to walk by in the evening
The Louvre: The most beautiful and famous paintings and art in 1 place with for example the Mona Lisa.
The Eiffel Tower: the face of Paris and the remnant of the world exhibition from 1887
Jardin du Luxembourg: a Beautifully landscaped garden for a nice walk
Paris the city you must see
Even before Napoleon, Paris has played a central role in Europe. Combined with French cuisine, success is guaranteed if you visit Paris. To get the most out of your visit to Paris, it is useful to prepare well. Call a local resident to provide you with all the information you need to avoid unexpected surprises.
Expats in Paris
As an expat, you want to live in the best place there is. And preferably integrate into society as quickly as possible. A local resident can also help with this via CallTheONE. Contact them and you always have your own personal Paris adviser. If you download TheONE expert app you can call where and whenever you want.
Learn a few words of French
If you really want to be well prepared for Paris, learn your first words of French through an online French teacher on CallTheONE. This way you know in no time what "oui" and "ça va bien" means.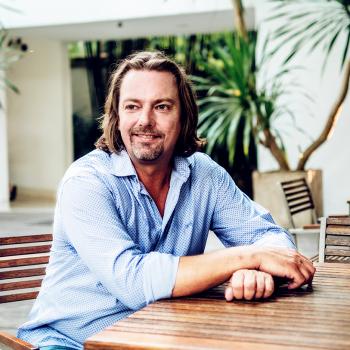 Ben Steenstra
3 mins read
Related articles
Show more
7 local guides in Paris available
Prashanth Kumar

Tour leader

CA$ 0,36 pm

Ahmad Md bashir

Student

CA$ 0,07 pm
Show more