3 Easy steps to allow yourself to thrive during the holidays
Are you anxious about not being able to create 'magical holidays'?
Are you wishing for this year to be over?
Are you over all the stress and fear?
Are you ready for a break from all the s**t?
You are not alone. Especially around the holidays. We already fear and worry about our health and the health and wellbeing of our loved ones, our financial situation or job, or support services we rely on.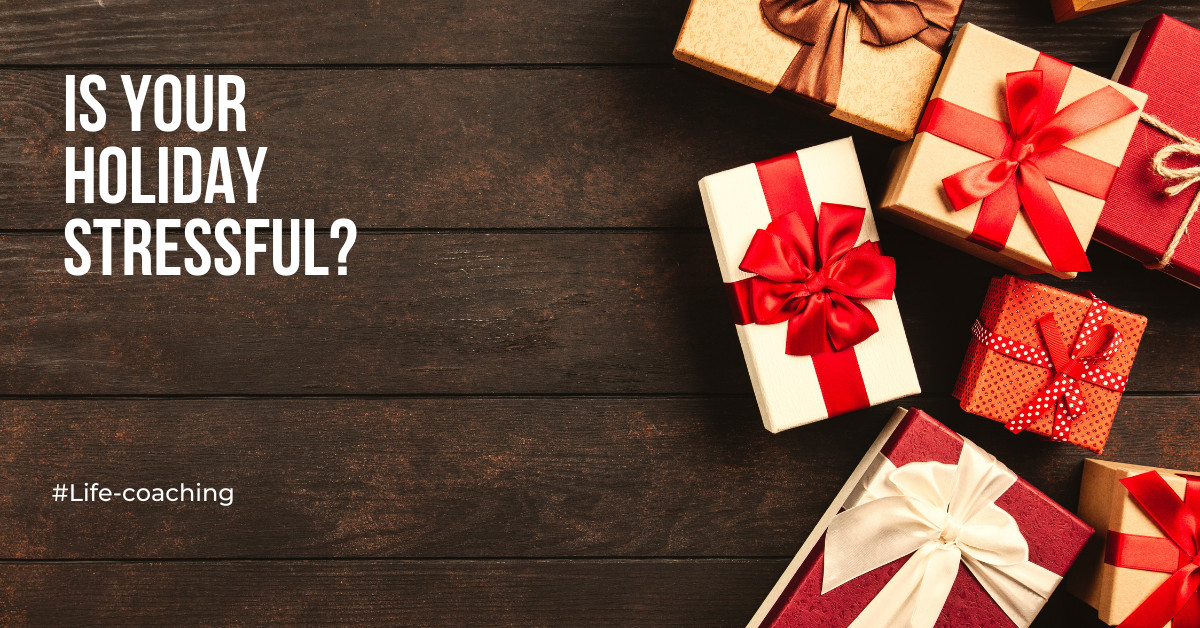 The holiday season is an extra stressful time, or at least it can be. We see expectations rise while routines are being disrupted with new rules with regards to the pandemic. Buying presents, wrapping up everything at work, shopping for groceries, booze, cleaning the house, letting your crazy relatives take over your whole household, the kinds and amounts of unhealthy food that 'have to be eaten' - do you feel anxious? Or helpless?
Please allow me to share my 'how to thrive during the holidays' guide, with 3 easy steps to make any holiday season enjoyable. First, let's talk about why everything can seem worse during times of celebration.
Why do we stress during the holidays?
Let's be honest and raw here for a bit.
Holidays are like alcohol. They tend to magnify the emotions you are already feeling.
And with a challenging year like 2020, your emotions could be all over the place. And probably are. I don't blame you.
This time is usually utilized to reflect on the past 12 months and plan for an amazing, new year.
The hard truth is, that holidays aren't magical for everyone, every year. Maybe some of you are hating the holiday season this year because you're stuck at home without your loved ones, without money, without presents, or have huge friction or frustration or outbursts in your family.
In my case, this year's holiday season is laced with a touch of sadness and grief. For one very simple reason. This is the first year that I and my brother are celebrating Christmas and New Year without my parents, my grandmother, and my uncle. They are all in heaven.
You might feel like 2020 set you back and tested you in a major way, you might be anxious about what's coming next, more uncertainties. Maybe you feel you are being left behind, treated unfairly. Then yeah, maybe this is not the best time of year for you.
On the other hand, you might have entered this holiday season filled with gratitude, love, and abundant thinking. Maybe you had an amazing 2020 year with your finances, career, family, love life, health, friends, accomplished goals, and much more. If this is the case, congratulations! Well done!
Please don't get me wrong, I'm not trying to make you feel worse. On the contrary. I'm here to tell you that your feelings are valid, whatever you feel. I'm here to tell you that you can thrive during any holiday.
This is how.
1. Acknowledge your feelings and decide to learn from the situation
What if …….every holiday season - good or bad - was designed perfectly for us to learn from and grow? If we only knew how to deal with them.
I teach my clients to acknowledge their true feelings, instead of hiding them or masking them with other feelings.
Maybe you're not able to see family because of the pandemic and you're lonely this year.
Maybe you are alone.
Maybe you didn't make the money you wanted, your career didn't advance, or your company suffered the 2020 blow.
Acknowledge your feelings. Say out loud, or journal, how you really feel. Feel it, and let it go.
In the words of Tony Robbins, instead of focusing on what happened _TO__ you, commit and decide right now to learn from this. Decide today what needs to change. And I don't mean the outside world. You can't change that.
Decide to learn from the struggles we all face in some way.
Decide and take steps towards what you want in 2021.
The point I'm trying to make is - it's all happening FOR us if we are ready to acknowledge it. The ups, the downs, and everything in between.
I know it is hard to believe right now, but you know it is the truth.
2. Make time for self-love and self-care
Bubble bath, a glass of bubbly, scented candles - sounds like the perfect self-care ritual, right? That depends. Personally, I do not see the above ritual as self-care or self-love.
Self-care and self-love to me means to take care of my mental state, to feel worthy and loved no matter what. It means I'm mindful and make conscious choices.
It means being kind to myself. It means I'm giving myself permission to be HUMAN.
And that's my advice to you as well - be kind to yourself. You don't have to be Wonder Woman Super Mom, or a fitness model, or a billionaire to feel worthy and loved. You know better than anyone else what makes you feel loved and worthy. Take care of yourself that way!
3. Eat healthy and exercise
"Geesh, shut up already about this!" - I can hear you think.
I know you've heard this a bajillion times before. I'm going to say it over and over again - until you take the action to change.
Eating healthy and balanced food and engaging in physical activities can help you manage stress and regulate emotions.
Especially during holidays, when the amounts of food on your table can feed an entire village.
I swear by portion control eating habits I developed about 9 years ago. It helps me, and my clients, lose or maintain weight. It is very easy and simple to follow, no need to starve or count calories. And the best part? I can indulge in sweets or alcohol. And you can too!
BOTTOM LINE:<br?> Whether this year was solid for you or it absolutely sucked big time - learn from it, use it, and know it is your fuel for greatness and abundance. If YOU decide it is!
As I and my amazing associates at M-Unity reflect on this year, we really believe that 2021 will be the best year of our lives because we are committed to spreading health, fitness, art, love, and making an impact and growing - together!
So, from the bottom of our hearts, we want to say thank you for all your love and support! Let's decide and work together towards a better, healthier, more vital life for all of us.
We know YOU CAN! Do you?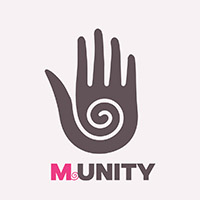 M Unity
26-12-2020 6 mins read
Related articles
Show more
47 life coaches available via live video calling
Rose Marie Nelson

Life Coach

€ 2,09 pm

Ornela theCoach

Life coach

€ 0,41 pm

Stefania D'Ammicco

yoga, writing, sport

€ 0,25 pm

Liz de Wit

Mindset coaching

€ 0,42 pm

Rey Keten

Life Coach & Mentor

€ 0,83 pm

Daria Magda

Qi gong practice

€ 0,33 pm
Show more