10 tips on improving your vitality during COVID-19
Anxiety and stress are not just felt in our mind but in our whole body.
Have you ever felt pressure in your chest? Or tension in your stomach or head? Cold sweats? I bet you have!
We experience this feeling when we are worried about the future and feel disconnected from the present moment.
If we're not careful and mindful, we can all drown in a pool of anxiety, stress, and despair.
Not only from the excessive amount of negativity around us about viruses, politics, economy, and death…
The new 'normal', the new reality of living and working full-time from home, home-schooling of children, gaining weight, becoming lazier, from losing 'freedom' to do as we please, from the loss of personal and emotional connections - or from too many connections and emotions!
Fear and worry about your own health and the health of your loved ones, your financial situation or job, or loss of support services you rely on.
Changes in sleep or eating patterns.
Difficulty sleeping or concentrating.
Worsening of chronic health problems.
Worsening of mental health conditions.
Increased use of tobacco, and/or alcohol and other substances.
How can we cope with this uncertainty?
How can we adapt our lifestyle and move forward with all these worries, anxieties, and fears?
How can we emerge stronger from the current situation?
Allow me to share 10 tips on how to navigate through the current storm and - dare I say it - how to emerge more empowered and resilient.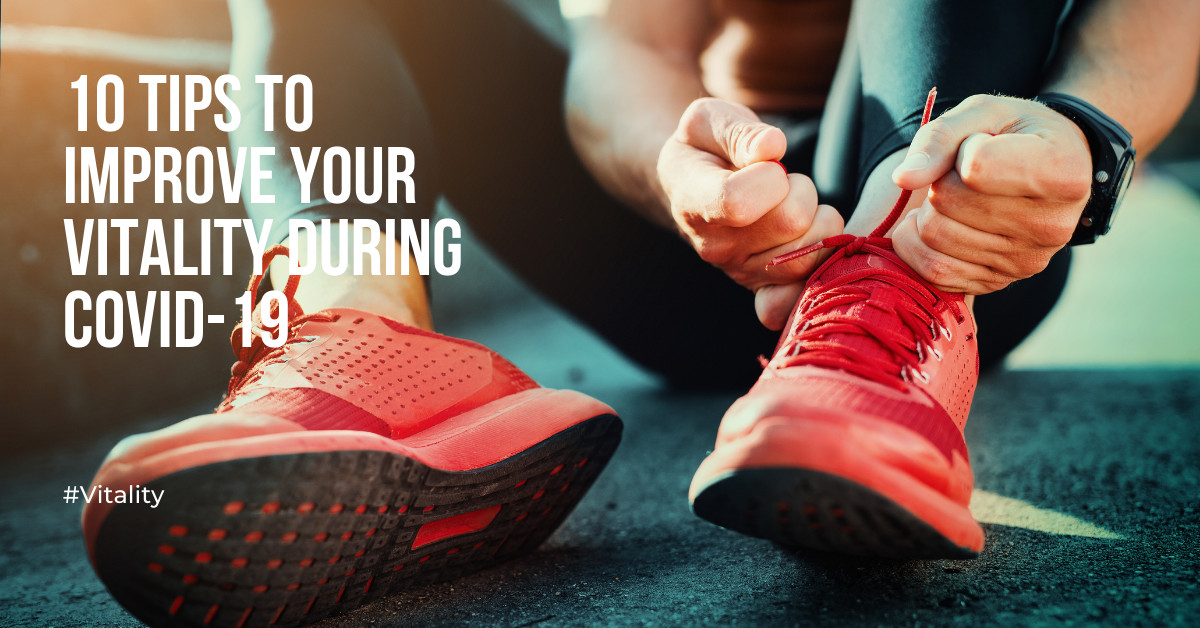 1. Create a 'worry' window
If I tell you to stop worrying, are you going to? Of course not. But living in a constant worry mode is not good for your health.
Block a specific time to watch the news and keep up with things. 15-20 minutes are sufficient. Having your news channel on 24/7 is not going to help you worry less.
Staying informed is important. However, make sure the information is coming from a reliable source. I like to check WHO.
2. Honor and accept the truth about how you are feeling
By honoring the truth about how we feel, we can lower the intensity of the negative feeling or emotion.
What helps me, is saying this out loud:
Even though I feel anxious, I honor how I feel. I give myself permission to relax.
Even though I feel …………. (name the feeling) in my body, I honor and accept how I feel. And I'm open to new ways of dealing with this feeling.
Go ahead, try it.
3. Share your worries and fears
Sharing is caring. Take care of yourself by sharing your worries. And I don't mean talking to somebody who you know will make it even worse. A friend, or family member who will listen to you without adding to your worries.
You are not alone. You can also contact me. I'm a great listener.
4. Be aware of alcohol and drug use
Alcohol is a very easy tool to deal with fear, anxiety, boredom, and social isolation.
Limit the amount of alcohol you drink or don't drink at all. And if you do drink, be careful. I do have a glass of wine with my dinner. Or during my "virtual wine date nights" with my friends.
I don't need to remind you, but alcohol and drugs are not known for enabling you to make healthy and smart choices.
They prevent you from taking sufficient care and precautions to protect yourself and your loved ones.
5. Stay connected
Social contact is important to stay grounded. Staying connected has never been easier. If your movements are limited, go online.
There are so many free tools and apps that can help you stay in touch with those you love.
Talking to a 'friendly face' can help reduce the anxiety and instances of feeling down. And if you get 'sick of them' - you simply end the call (or fake internet failure). Joking!
Our busy lives might have been an excuse before the COVID-19 pandemic for not 'coming over' or travel to visit your family.
But now's the time to fully exploit these modern capabilities for friendship, togetherness, and intimacy.
6. Plan your screen time
Working from home, or being 'confined' to stay at home, can be heaven or hell.
Be aware of how much time you spend in front of a screen every day. I tell my clients to set reminders and take regular breaks from on-screen activities.
And by on-screen activities, I mean your work laptop, TV, and video games.
Ah, video games! While video games can be a way to relax (hello Mario Kart!), it can be tempting to spend much more time on them than usual when at home for long periods.
When you play, you snack more, you drink more….. And after a while, you wonder why all your pants are getting too tight (and cholesterol level rising)
Be sure to keep the right balance with off-line activities in your daily routine. You can still go for a walk outside. Enjoy the sun or even rain!
7. Stay active
Depending on where in the world you are, gyms may not be open.
However, there are lots of safe alternatives to getting physical activity without going against preventive best practices.
As you can see, I mentioned 'physical activity'. You don't have to commit to working out. Dance in your kitchen, build an obstacle course in your house, and hold 'family Olympic games'.
We are being asked to avoid crowds, which I agree with. And not only because of the virus. I don't do well in big crowds.
But that does not mean avoiding nature. Go for a brisk walk or jog outside.
Two of my amazing associates at M-Unity, Sav Rana and Salim Haddad, do all their workouts outside. With or without clients.
A bench, a rock, or a tree - anything really, you can incorporate these tools into your workout. Or no tools at all. Bodyweight is more than enough. Nothing is stopping you from staging active - except you and your excuses.
If you prefer to stay indoors, check Edina Seresova, another of my amazing associates.
She leads dance sessions from her kitchen or living room. You can dance and learn a new healthy recipe at the same time. Or she can guide you through a 'color meditation'. It is life-changing, I did it myself. It will blow your mind!
8. Diet and nutrition
Drastic changes and measures surrounding the COVID-19 pandemic are affecting the way we eat.
'Emotional' and 'binge' eating is on the rise. That really breaks my heart. I understand how easy it is to cave into these eating habits though.
Covid stress and anxiety can make us look for comfort food. We want to forget about the outside world and feel good. So we eat or drink.
Or the total opposite. We starve ourselves. Maybe to lose weight, or maybe as a tool to cope with our negative feelings.
I know that my telling you "eat healthier and drink more water" has no effect on you.
This is something you need to decide for yourself. I believe in 'portion control'
Portion control does NOT MEAN STARVING YOURSELF. It's knowing what it is going to take to properly fuel your body! - ShaunT
I've been on 'portion control' eating habits for the past 9 years, and I haven't been hungry once! And neither have my clients. You can lose weight and keep it off by eating the right way.
Do you want to be healthy and happy? Or be overweight and stressed? The choice is yours.
9. Get enough sleep
Good sleep is essential to our overall health. Not only according to me and many other scholars, doctors, and scientists, the National Institutes of Health is talking about it, "immune system activation alters sleep, and sleep in turn affects the innate and adaptive arm of our body's defense system."
Hence, we need good sleep for good health, immune system, and optimum performance.
When we don't get enough sleep, everything is 100 times worse. I'm sure you've experienced it before.
The same goes for too much sleep. Yes, oversleeping impacts your health and well-being as well.
I don't mean occasional 'sleeping in' during the weekend. I mean the - every day, intentional "I'm staying in bed the whole day".
I'm sure you are not surprised that cognitive impairment and depression are linked to oversleeping.
10. Develop a routine
Keeping a regular schedule brings down anxiety and stress.
I'm not telling you to plan and schedule every single minute of your day, no. My advice to my clients, and to you is this:
Use this time to exercise, nourish your body, meditate, read, develop new skills, or a hobby.
Develop a routine. Use it to increase your daily repetition of these positive activities and develop new or even better routines than you may have followed prior to the emergence of the current COVID-19 pandemic.
I know YOU CAN! Do you?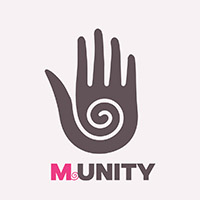 M Unity
27-11-2020 9 mins read
Related articles
Show more
Related Sports & fitness trainers
Liz de Wit

Mindset coaching

€ 0,42 pm

Lucia G Onieva

Life Strategy Coach

€ 1,33 pm

Rose Marie Nelson

Life Coach

€ 2,09 pm

Rey Keten

Life Coach & Mentor

€ 0,83 pm

Ornela theCoach

Life coach

€ 0,41 pm

Stefania D'Ammicco

yoga, writing, sport

€ 0,25 pm
Show more