The 10 coolest features at TheONE you might not know about
Within TheONE, of course, we cannot sit still. Thanks to our rapid growth, we remain more motivated every day to continuously develop new features and functions. That's why below are the 10 coolest features you may not yet know.
1. Easy login
Some people do have a question you can answer, but do not want to be found within TheONE. We have especially for them and for the people who are still in doubt whether they want to sign up, developed the easy login.

This way they only have to log in via their Facebook account or via a name and e-mail address so they can instantly set up a video connection with someone. In the latter case, only the e-mail address needs to be verified.
If they decide afterward to become a provider of knowledge and services, after all, all they have to do is fill in their profile page and indicate that they want to be visible.
2. Request a CallMeBack
Not everyone is directly available via TheONE. They may be talking to someone or doing something else while they have indicated to be available.

If someone does not answer, you can choose to make a CallMeBack request. The person will receive a notification that they can call back at your expense if it suits them.
3. Schedule a call with someone
If you would like to make a (follow-up) appointment with your favorite coach or marketing professional, you can schedule an appointment. If the person accepts this appointment, it will automatically appear in your calendar.

4. Create a webinar in 3 easy steps for free
Hosting your own webinars has never been easier than within TheONE. Within 3 simple steps, you have created a webinar, and we promote your webinar within our community. We can't guarantee that you will get visitors, but we do our best to inform everyone.

5. Display upcoming webinars on your profile page
Everyone who has given a webinar one or more times knows the problem that you have to forward the link of the webinar each time. If a potential participant has lost the link he or she has to request it again and that takes time.

Within TheONE all your upcoming webinars will be shown on your own profile page. This means that your potential participants only have to remember your profile page and they will immediately see which webinars you will give in the future.
6. My personal URL
Everyone within TheONE can create their own URL. This makes your profile page easier to remember.

7. Ask a fixed fee, let your audience pay per minute or host it for free.
Not everyone wants to host a paid webinar, but if you do, TheONE has 2 variations that can be combined. A fixed price for participation and/or price per minute.

Paying per minute is popular because not everyone has the time or money to follow an entire webinar.
8. Broadcast your webinar also live on Facebook
Webinars on TheONE can also be automatically streamed live via Facebook at the same time. This makes your audience even bigger if you want to. Of course, live Facebook streaming is optional.

9. Record your webinar
You can record any Webinar for free and if you are satisfied afterward, you can share it publicly with TheONE community. You can also only download the recorded webinar or make it available only to those who attended.

10. Rehearse a webinar as often as you want
Not everyone is the most experienced webinar host. But even if you are experienced, it is useful to practice a webinar first. Within TheONE you can practice a webinar as often as you want with a maximum of 2 attendees.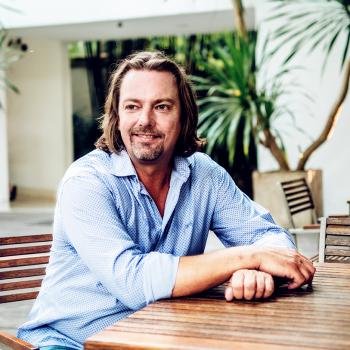 Ben Steenstra
16-11-2020 4 mins read
Related articles
Show more
68 marketing specialists available
Nicci Severens

SEO writer

€ 0,08 pm

Zita Dusa

Content | Research

€ 0,75 pm

Jose Pallas

Digital strategist

€ 0,37 pm

Glenn van den Bosch

Photographer writer

€ 0,25 pm

Izrrael Sandrea

Digital Marketing

€ 2,00 pm

Jose W.

Digital marketing

€ 2,50 pm
Show more