Keep your head above water thanks to video calling with TheONE
Full of sympathy for those physically or economically affected by the coronavirus, we, too, are doing everything we can to contribute. Our video calling service has proven to be ideally suited for many people to keep their heads above water in these gloomy times. That's why we work harder than ever to offer those functionalities that can benefit everyone.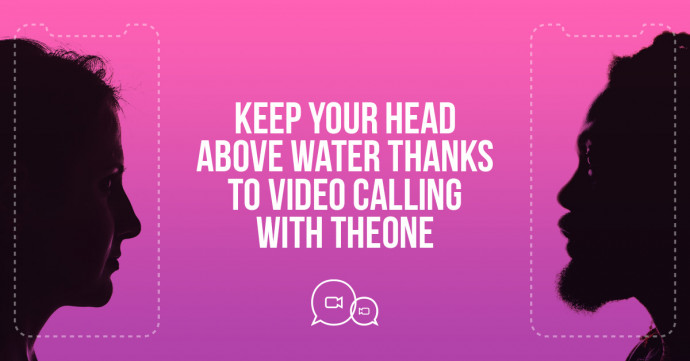 Becoming visible and making money through TheONE
The need for video calling solutions has risen to unprecedented levels in recent weeks. We, too, have noticed this due to the enormous increase in registrations and video calls. It also causes a lot of questions about which platform to use, and what makes TheONE better than the rest.
TheONE is not always the best solution, but usually, it is.
Our approach has always been different from that of our partners and competitors. In our opinion, video calling is only a means to an end. A Smartphone is no good if no one has your number. You can call, but you are not or rarely called. That's why at TheONE, we emphasize your visibility. That does not always make us the best solution, but usually, it does.
Being found within search results thanks to TheONE
We have always found it important that everyone can create a free profile page for themselves. The completeness of your profile ensures that you will be found within TheONE and the search engines.
Thanks to the enormous authority we have built up within the search engines, high-quality profiles regularly score within the top 10 of search results. And not only when they search by your name, but also when they search by your expertise. That's something no other video calling platform can do for you.
Acquiring more clients together with TheONE
We make you visible and, therefore, findable with TheONE. Both inside and outside our platform. Of course, that doesn't mean it's convenient to wait for new clients to come along. The more active you are, the faster you will attract new customers. Because together we can achieve more.
Everyone can create a unique URL. For example www.calltheone.com/ your name. The more often you share it on social media and via e-mail, the sooner people will take a look at your profile page.
How can you make money with TheONE webinar?
Visibility is just one aspect of how we want to support you to keep your head above water. You will be called and can charge any amount per minute for sharing your knowledge. Another way is by offering our Webinar functionality.
Everybody knows something about something. By sharing this knowledge (paid), you can generate extra income. Everyone who subscribes to TheONE can use it, and we will share your upcoming webinar with all our community members who might be interested. This is also something almost no other platform does for you.
Take a look here for inspiration on what kind of webinar you could give.
What can you do if your profession is not suitable for video calling?
It can happen that your profession is not suitable to generate an income with the help of video calling. It is difficult for a postman to deliver letters via live video.
When we started our platform, we were amazed at the diversity of knowledge an average person has. Your profession may be a postman, but you may also have a passion for gardening, cooking, or raising children. This is all knowledge that large groups of people are waiting for, and that can, therefore, be shared.
The internet is full of knowledge about anything and everything. That's because there are always people who want to know something about a specific subject. The only difference between the search engines and TheONE is that at TheONE, you don't have to search and read for hours. You immediately call someone who has the desired knowledge and get all the answers you ask for.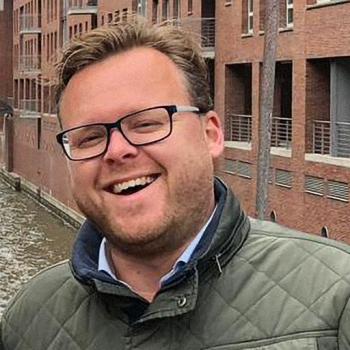 Victor Demmendal
19-04-2020 4 mins read
Related articles
Show more
68 online marketing specialists available
Nicci Severens

SEO writer

€ 0,08 pm

Jose Pallas

Digital strategist

€ 0,37 pm

Glenn van den Bosch

Photographer writer

€ 0,25 pm

Izrrael Sandrea

Digital Marketing

€ 2,00 pm

Jose W.

Digital marketing

€ 2,50 pm

Rick De Vlieger

Online marketeer

€ 2,83 pm
Show more