Learn how to speak French for beginners online
Do you want to learn how to speak French for beginners or do you want to tutor in French? Teachers who can teach you French are directly available via TheONE. Contact them now via Live Video Calling from wherever you want. There is always a French teacher online who can teach you how to speak French for beginners remotely. You pay per minute for as long as the lesson lasts.
How can beginners online learn to speak French
French is one of the most spoken languages and often called the most romantic language in the world. The teachers and tutors at Call TheONE are available to learn you the basics of French. Besides beginners lessons, they can also provide advanced French lessons. Via live video calling, you can directly contact the one that suits you best, and you can start learning to speak French for beginners.
Do you speak English, Spanish, or other languages? The teachers at TheONE learn French for beginners in your native language. But you can also ask the French teachers for editing a text or a small refresher course.
The French-speaking teachers are passionate about their language and would like to convey that to you. Are you a beginner, do you already speak French well, or do you want to learn how to speak French in business? Then call now and learn to speak French from teachers at a distance.
Learn to speak French for beginners online via Live Video Calling
All French teachers and homework assistants work remotely via Live Video calling. That saves travel time and money. You can turn to the French teachers for various questions. For instance:
Homework guidance French language
Learn how to speak French for beginners
Learn how to speak French for advanced students
Learn how to speak French for business
French grammar
Spelling check for a presentation or document in French
Translation of English, Spanish, German or other languages into French
If you have other questions, you can always speak to the online French teachers. The first minute is free, so you know immediately if the teachers can help without it costing you anything.
How does remote French learning work?
Thanks to the Live Video connection, you can call and speak to the French teachers wherever and whenever you want. In principle, you pay per minute, but you are free to make other price agreements. The connection is established immediately, and the advanced or beginner's lesson can start when you are both ready.
No unnecessary lesson material thanks to online screen sharing
Because TheONE provides online screen sharing, the teachers can share their screen. It prevents beginners from having to buy expensive lesson material first because the French teachers or homework supervisor can share the lesson material with you via the screen.
Your online French private teacher or tutor
The private French teacher or tutor will get to know you better each lesson and will respond to your personal needs. Because the lessons are 1 on 1, you learn at your own pace, and if you have questions, they will be answered in your language. You can make agreements yourself about how you want to learn and where and when you wish French lessons. That is the convenience of your private teacher via live video calling.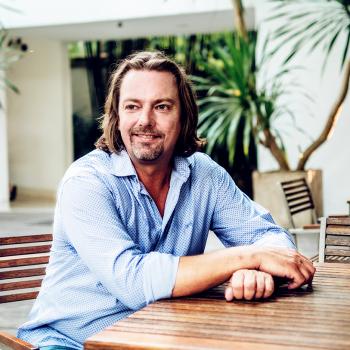 Ben Steenstra
3 mins read
Related articles
Show more
81 French teachers available
Helena Guttieres

french teacher

US$ 0,57 pm

Stan Shao

College Student

US$ 0,20 pm

Sarah Nigen

I am a student

US$ 0,25 pm

Melina Melameka

student

US$ 0,27 pm

Ryan Johnson

Student

US$ 0,63 pm

Katie Connell

Circus student

US$ 0,29 pm
Show more